December 17, 2020
The Sunshine Award recognizes co-workers and volunteers for their extraordinary services and care. Like the quarterly DAISY and Tulip awards, which recognize extraordinary service by nurses, techs and assistants, the Mercy Jefferson Sunshine Award has been established to honor co-workers in any other category.
The honorees receive a certificate and cookies to share with their team. All nominees receive a commemorative pin commending their extraordinary service. The Sunshine Award is part of a recognition and reward program for ancillary care, support services personnel and volunteers.
December 2020

Mimi Kramper earned the Sunshine Award for her dedication as a social worker with the rehab therapy team. A patient nominated Mimi by writing:
"Mimi is indispensable! She has been there for me navigating appointments, transportation, arranging for home health and making sure the insurance company has given its approval. But aside from doing her job with excellence, Mimi also takes a minute or two to sit and talk with her patients, share new information and see if there's anything else that could make a patient's stay easier - like a phone charger borrowed from the chaplains' office. Thank you, Mimi."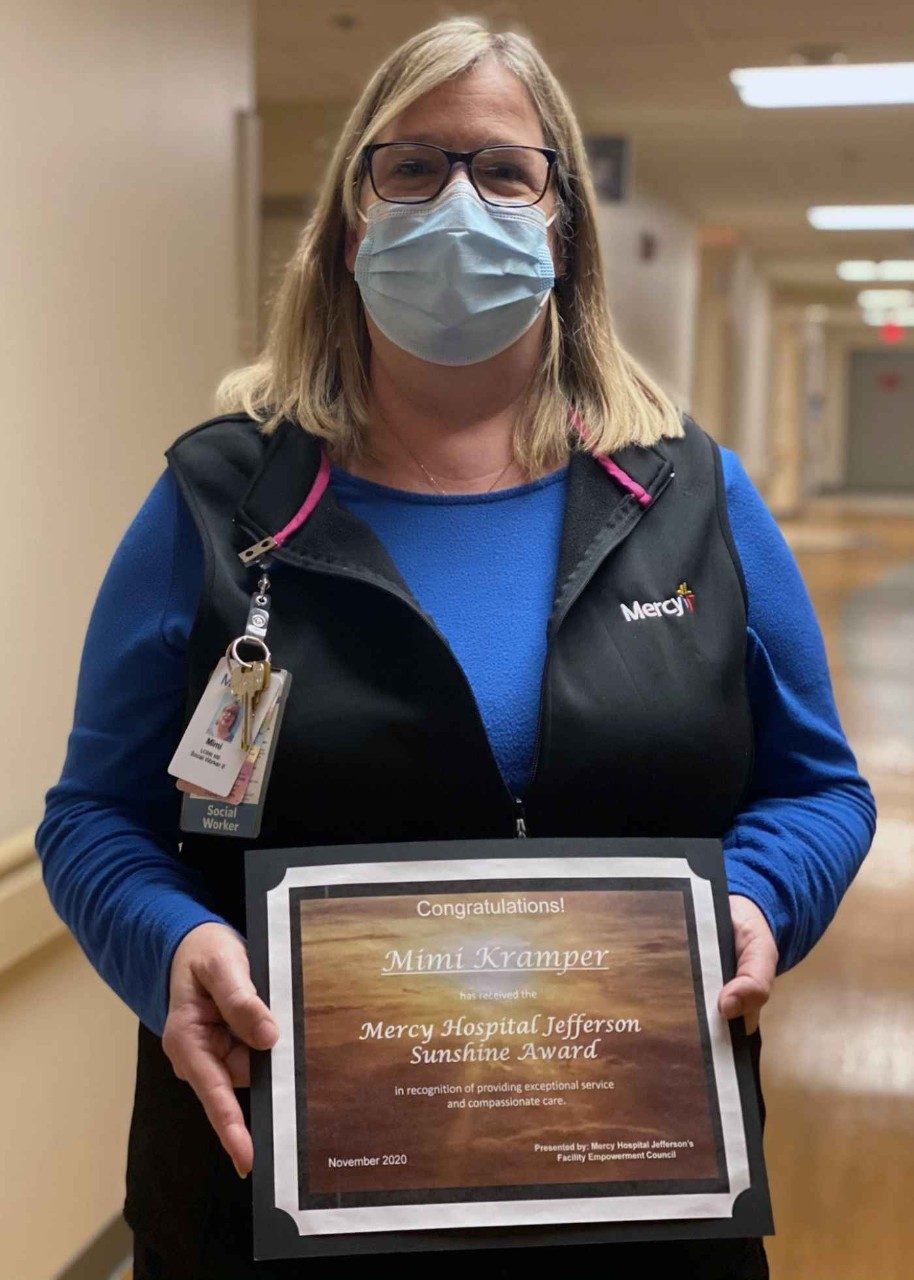 Mimi Kramper, social worker, displays the Sunshine Award certificate she earned for providing extraordinary services at Mercy Hospital Jefferson.
Media Contact
Joe Poelker
St. Louis, St. Louis - South, Festus, Troy