April 2, 2021
Mercy has upgraded its scheduling process for Oklahomans who wish to receive a COVID-19 vaccine and added two locations to make vaccinations more accessible. The process offers direct scheduling for appointments now at three locations in the Oklahoma City metro area:
Anyone interested in getting a vaccine should go to mercy.net/vaccineoklahoma to choose a location and appointment time. Select Oklahoma and choose the location from the drop-down list. Once you select a location, you'll be able to choose a date and time that's best for your schedule. Only locations that currently have vaccine supply will appear as an option.
All Oklahomans age 16 and older are now eligible for a COVID-19 vaccine, according to the latest guidelines from the Oklahoma State Department of Health. Mercy has administered nearly 60,000 vaccines so far this year.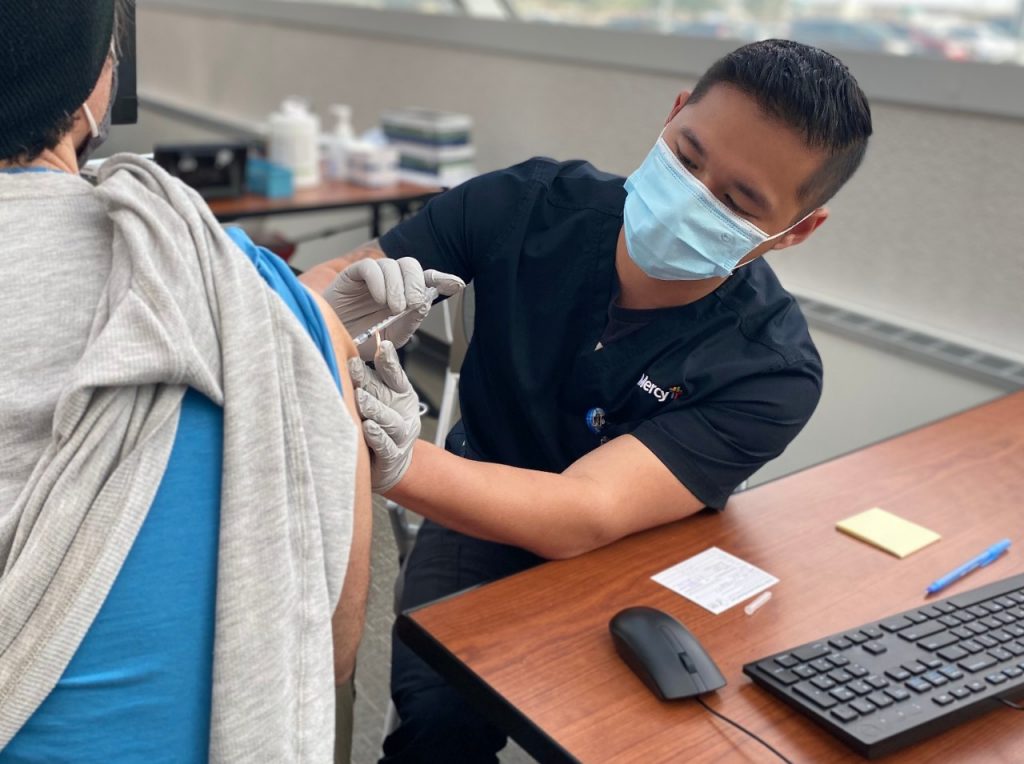 Appointments are available Monday – Friday throughout the month of April. Patients will receive appointment reminders and options to reschedule or cancel their appointments with Mercy directly.
While filling out an online form is the preferred way for patients to schedule an appointment for a COVID-19 vaccine at Mercy, Oklahomans without internet access are welcome to call an automated phone number at 833-364-6777 to register. The automated, interactive voice response system will record the patient's name and date of birth. A Mercy co-worker will call back to schedule an appointment.
You do not have to be a Mercy patient or have an existing MyMercy account to book an appointment at Mercy. However, vaccinations are by appointment only, with no walk-ins accepted.
Media Contact
Meredith Huggins
Guthrie, Kingfisher, Oklahoma City, Ada, Ardmore, Healdton, Watonga, Tishomingo