The Tulip Award is a program to honor and celebrate clinical support co-workers for the exceptional care they provide in support of the nursing staff at Mercy Hospital St. Louis. The Professional Development Shared Governance Council selects these honorees each quarter from nominations submitted by patients, visitors and co-workers.
June 2021
Theresa Self, a patient care associate for the Mercy St. Louis neurology unit, is a recent Tulip Award winner. She was nominated by a patient who said, "She genuinely cares for patients. Her kindness, professionalism and positivity are unmatched. She made my week stay feel like I was at home being taken care of by my mother. Even her smallest acts of kindness, such as covering my feet when she thought I was asleep, had a profound impact on my outlook during my stay and I can't find enough adequate ways to say thank you."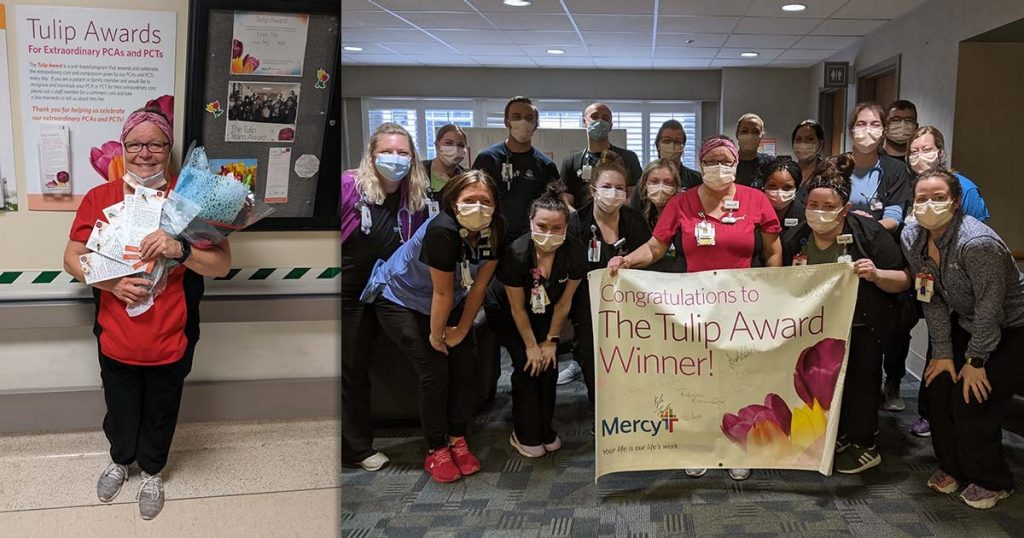 Theresa Self, PCA, was honored with a June 2021 Tulip Award.
Christine Moller, a patient care technician in the Heart Hospital, is a recent Tulip Award winner nominated by a co-worker. The nomination read, in part, "Christine went above and beyond for two patients she was caring for on our unit. Both patients recently received cancer diagnoses and Christine, a cancer survivor herself, purchased blankets for them. She brought the blankets in the next day and personally gave them to the patients. Both patients were extremely grateful and tearful. We are grateful to have Christine as a tech on our floor, she always goes above and beyond."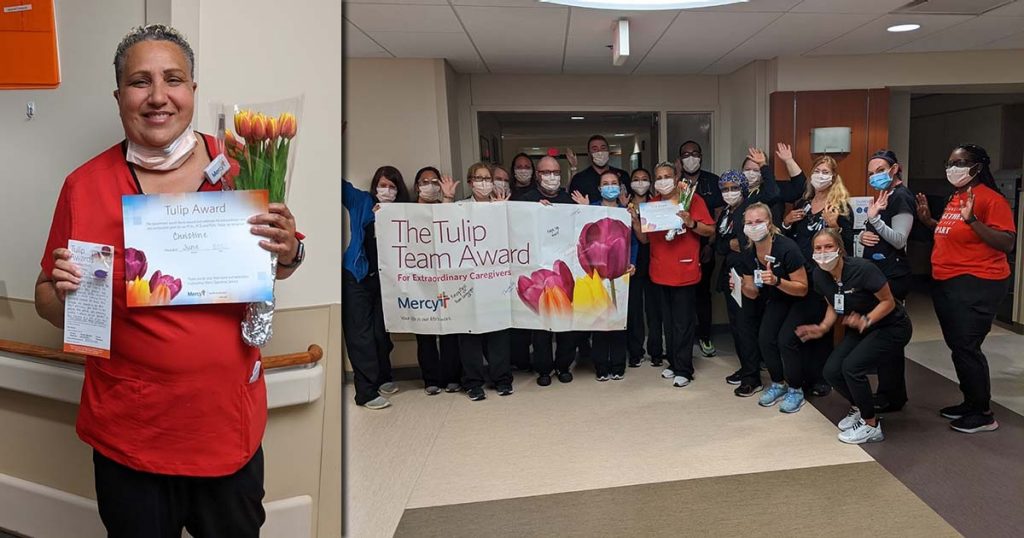 Christine Moller, PCT, was honored with a June 2021 Tulip Award.