August 12, 2021
WASHINGTON, Missouri - Mercy Clinic Orthopedic Surgery in Washington recently welcomed a new physician, Tyler Boyet, DO.
Dr. Boyet, who will see patients in Washington and Sullivan, will provide a wide range of services, including: muscle-sparing anterior hip replacement, total joint replacement of the shoulder, knee and hip, knee and shoulder arthroscopy and reconstruction, hand, wrist, elbow, ACL and rotator cuff repair, along with fracture treatment and sports medicine.
Dr. Boyet chose orthopedics to be a resource to help patients get back to normal activities after an injury or setback.  "Whether it's an athlete who wants to get back on the field, a blue-collar worker who wants to continue doing whatever trade that they love or an older patient who wants to keep up with their grandkids, I'm here to help them," Dr. Boyet said.  "Our specialty really focuses on helping people move to the best of their abilities."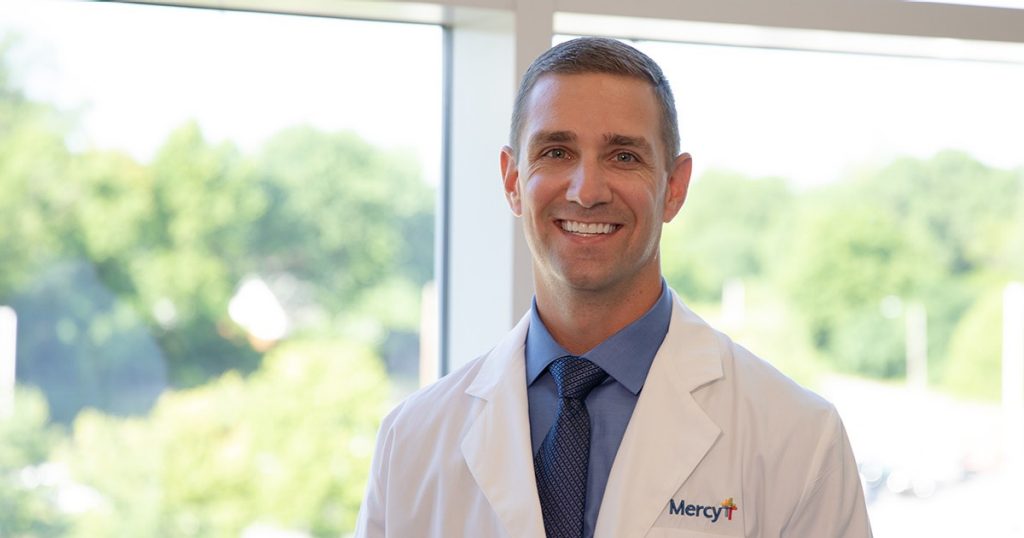 Dr. Tyler Boyet recently joined Mercy Clinic Orthopedic Surgery in Washington.
Dr. Boyet earned his medical degree from Kansas City University of Medicine and Biosciences where he continued his residency training through in partnership wtih St. Mary's Medical Center in Kansas City, Missouri.
For more information or to schedule an appointment with Dr. Boyet, please call 636.239.9011.
Media Contacts
Bethany Pope
St. Louis, St. Charles, Troy, Washington