Mercy Hospital Oklahoma City is launching a new initiative aimed at improving communication and care for moms and babies during labor and delivery. TeamBirth, a new program that creates a formal process for including laboring moms in every step of the childbirth process, was launched at Mercy Birthplace this month. 
TeamBirth was created by Ariadne Labs, a joint center for health systems innovation at Brigham and Women's Hospital and the Harvard T.H. Chan School of Public Health, both in Boston, Massachusetts.
According to a nationwide research study, failures in communication between providers and between providers and patients accounts for up to 90 percent of preventable injuries during childbirth across the U.S.

TeamBirth was developed to address these gaps in communication to ensure that women giving birth and the clinicians caring for them have shared input and understand decisions made during labor and delivery. 
The mother's needs and wishes will be included as an essential voice in the team making decisions about her care.
"It sounds so simple, listening to the wants and needs of our patients and including their preferences in every decision but this new program puts a mom's requests at the core of every decision we make," said Dr. Chad Smith, chief medical officer and obstetrician/gynecologist at Mercy Hospital Oklahoma City. "For example, if Mom wants an unmedicated birth experience, delayed cord clamping and to breastfeed immediately after birth, we'll do everything we can to honor her wishes when medically appropriate."
A whiteboard located in all labor and delivery, antepartum and postpartum rooms outlines the care plans and progress for patient and baby and serves as an ongoing shared reference.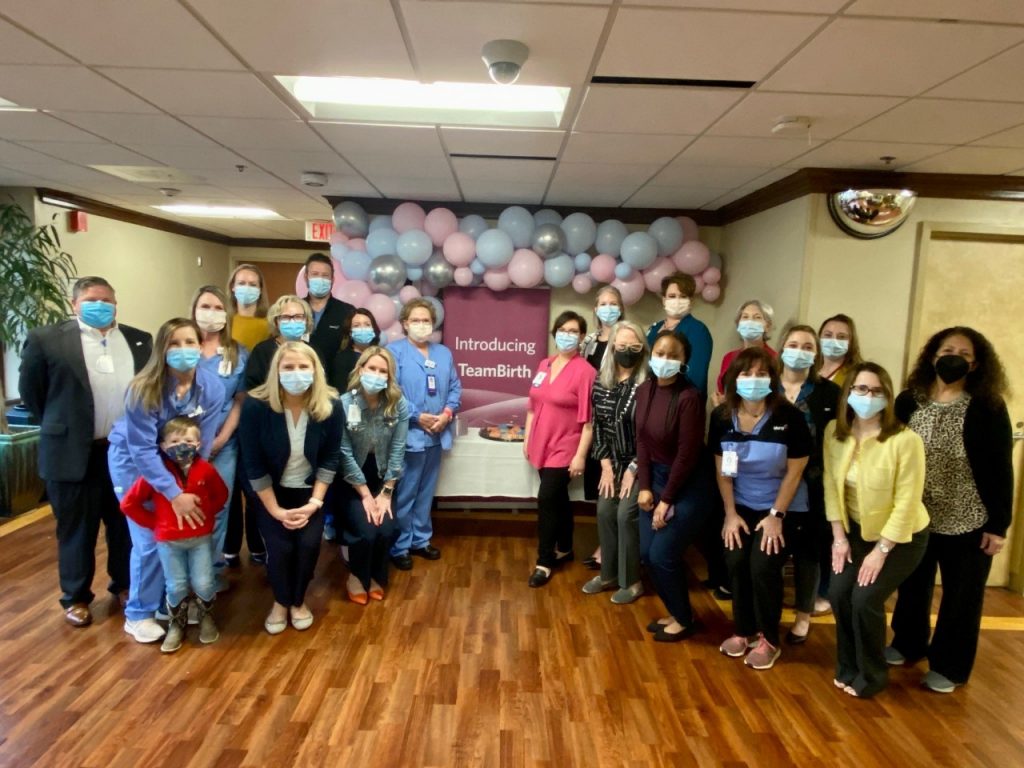 TeamBirth members including nurses, physicians and lactation consultants will work with the patient and her designated support person frequently during labor and delivery. Together, they will update the whiteboards to ensure everyone has a full understanding of the patient's preferences, symptoms and experiences to set clear expectations for her hospital stay.
Mercy Hospital Oklahoma City is the first hospital in the metro area to implement the program. TeamBirth is now used in more than 16 health systems around the country, collectively involving more than 1,500 clinicians and more than 67,000 mothers and babies.
"All people who give birth deserve to have a safe, dignified experience," said Amber Weiseth, DNP, MSN, RNC-OB, director of the Delivery Decisions Initiative at Ariadne Labs. "TeamBirth is an evidence-based approach to turn this vision into a reality. We are excited to collaborate with Mercy Hospital Oklahoma City to ensure that the patient voice is central to all decisions in labor and delivery. We hope to see this model continue to spread to ensure the best possible care experience for every patient, everywhere."