Dr. David Parker has joined Mercy in south Oklahoma City and is seeing orthopedic patients at Mercy Clinic Orthopedic Surgery – SE 67th Street.
Dr. Parker earned a bachelor's degree in biomedical sciences at the University of Oklahoma and a medical degree from the University of Oklahoma College of Medicine. Later he completed an orthopedic surgery residency at Louisiana State University in Shreveport and a fellowship in sports medicine and shoulder reconstruction at Cincinnati Sports Medicine and Orthopedic Center.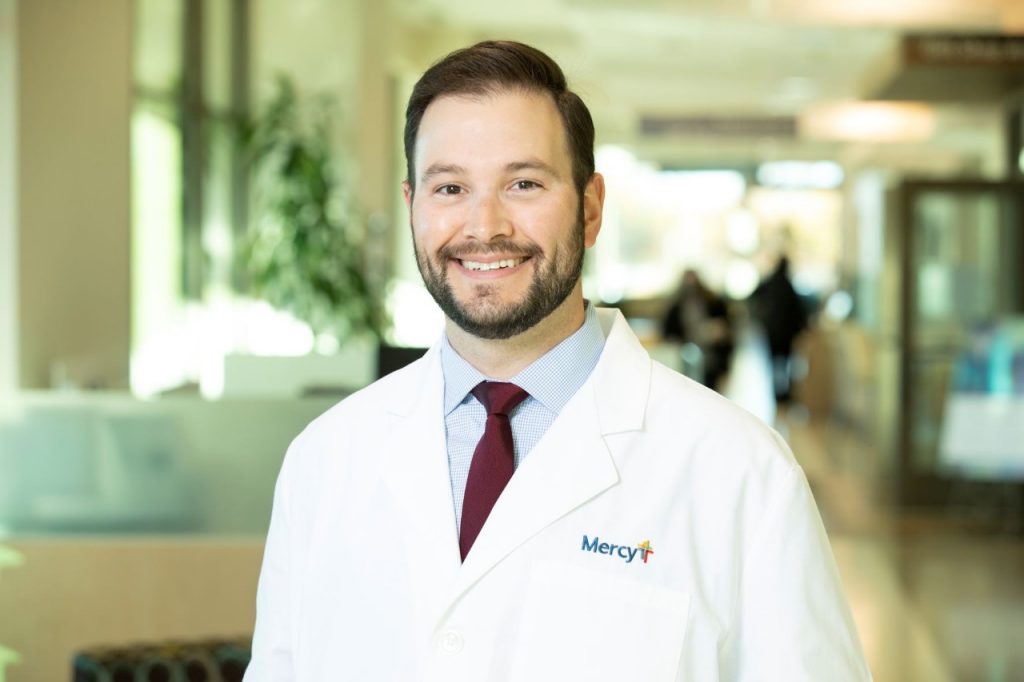 Dr. David Parker
Did you always want to be a doctor? Yes! I come from a long line of physicians and dentists in my family. I grew up in medicine and witnessed the power of helping others at an early age. It instilled upon me a great sense of responsibility and duty toward the community which fostered my development.  
What drew you to your specialty? Interestingly, I didn't always know that I wanted to be an orthopedic surgeon. Initially, I believed I might enter neurology or neurosurgery as my chosen path. As I grew in my experience, I realized learning about the musculoskeletal system and how it functions captivated me. How do these intimate and intricate relationships within ourselves allow us to interact with our environment? What happens when the body is injured and cannot function normally and why? I wanted to further understand these concepts, and it eventually brought me to orthopedics. 
What made you want to join Mercy? Mercy offered a unique opportunity to bring the talents and skill set I learned through years of training to this community.  It was a great chance to work within an organization whose core values aligned so well with my own. 
What do you want parents to know about you and the kind of care you provide? I'm fortunate to have a father who has been practicing medicine in Oklahoma City for 40 years and we share mutual patients. My father has been an excellent role model as I've developed my practice. He has demonstrated to me what it means to be kind, dedicated, and willing to put the needs of others ahead of my own. These are important lessons for every physician, and the pillars of being an integral part of the community. 
What's something interesting about you? I have lived in Oklahoma City nearly my entire life. I chose to return to this great city to give back to our community and raise my own family here.
Tell us about your hobbies and family? Outside of work I enjoy supporting local businesses, reading, outdoor cooking, biking and spending time with my young son and wife.