ST. LOUIS - Grateful for the high quality, cutting-edge care Mercy provides the St. Louis region, including his own family, Allen Allred recently donated $100,000 to Mercy Health Foundation St. Louis. The gift was made in honor of interventional cardiologist Dr. Anthony Sonn.
Allred, a retired Mercy Health Foundation board member, wanted to recognize Dr. Sonn's achievement of being among the first cardiologists in the country to implant a Resilia tissue aortic valve for transcatheter aortic valve replacement (TAVR) patients.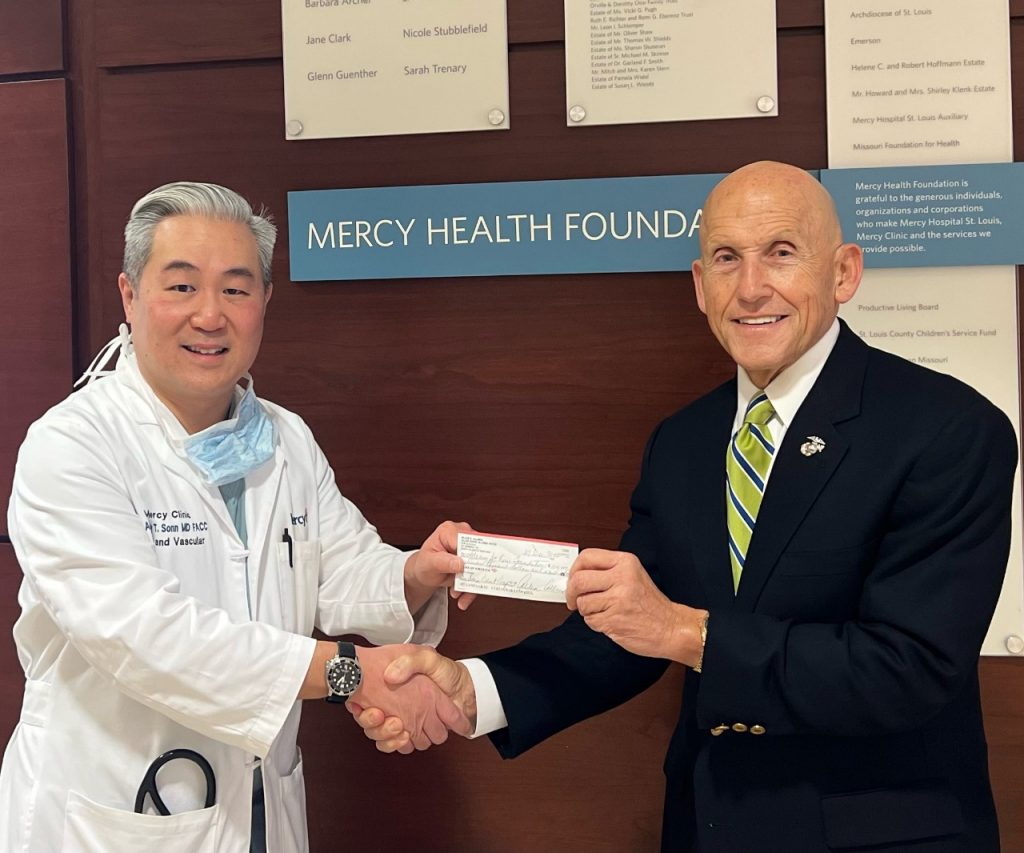 Allen Allred (right) presents his donation to Dr. Anthony Sonn.
"I am grateful to Mercy for all the excellent care given to my family and I believe it is important to financially support outstanding Mercy physicians like Dr. Sonn to continue providing cutting-edge, innovative care to our community," Allred said. 
Allred believes Mercy has a culture of treating their patients the "Mercy Way," which he says is seen in the nursing, physician and staff treatment of patients that is second to none. 
"Gifts from our grateful patients, such as Mr. Allred, help us ensure everyone has access to the quality care our physicians provide," said Gina Johnson, vice president of Mercy Health Foundation St. Louis.