ST. LOUIS - Modern Healthcare has named Dr. Jeff Ciaramita, Mercy's chief physician executive, to its Top 150 Most Influential Clinical Executives. Help put him in the Top 50 by casting your "vote for Jeff" now through April 4.
Dr. Ciaramita joined Mercy Clinic in 2008 as a cardiologist and director of cardiovascular education. He was later promoted to president of Mercy Clinics East and, in 2021 during the COVID-19 pandemic, took on his current role as chief physician executive.
Dr. Ciaramita's leadership style set the standard for Mercy during the pandemic. He created a "sense of one," through weekly all-provider virtual calls where more than 1,000 clinicians were able to face COVID's difficulties together in real time. Then and now, he makes himself personally accessible 24/7 to physicians, advanced practice providers (APPs), leaders and others via text, email, phone and in-person, creating warm personal relationships with thousands of people.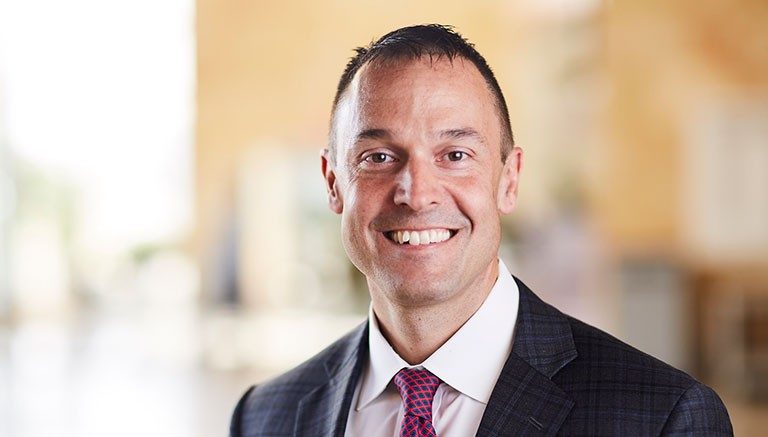 Mercy Chief Physician Executive Dr. Jeff Ciaramita
His role is about digging into the details with local providers and understanding all aspects of health care – operational, strategic, service lines, workforce and financial – so he travels to all Mercy communities regularly to meet with local leaders and build strong relationships. This purposeful rounding enables Dr. Ciaramita to create a team culture and trust among physicians, APPs and care teams throughout Mercy Clinic.
Under Dr. Ciaramita's leadership, Mercy recently achieved the milestone of 1 million empaneled patients – all of whom are actively being cared for across Mercy's health care system. He established five operational standards, and he developed and implemented a "high-performing clinic" vision for Mercy by adopting clinical standards to improve on the excellent care already provided to patients.
Mercy Clinic has grown 12% under Dr. Ciaramita's leadership. To navigate staffing challenges in the wake of the pandemic, he named retention as the team's primary goal and helped build strategies to keep the best of the best at Mercy.
Dr. Ciaramita is an influencer and leader at his core and an exceptional choice for Most Influential Clinical Executive. Vote for Jeff today.