The first Mercy Pharmacy location in Lincoln County is now open. The pharmacy located at 890 E. Cherry Street in Troy, Missouri, began serving patients on May 15.
"We know our patients want convenience and by adding the first Mercy Pharmacy in the area, less than a mile from the hospital, we're making that happen," said Tony Rothermich, Mercy Hospital Lincoln administrator.
Mercy Pharmacy Troy provides a convenient drive-thru option, 90-day prescriptions (pick up or mail order), medication synchronization, auto-refills, 24/7 refill requests via the MyMercy app.
"We're excited about having the opportunity to provide Troy and the surrounding Lincoln County patients with our outstanding high-touch retail pharmacy services, which are fully integrated with our hospitals, clinics and the other 50-plus Mercy Pharmacy locations," said Mark Jaeger, vice president of Mercy's ambulatory pharmacy services.
For questions or to transfer a prescription, call 636-528-3330. 
Mercy Pharmacy Troy is located at 890 E. Cherry Street, Troy, MO 63379.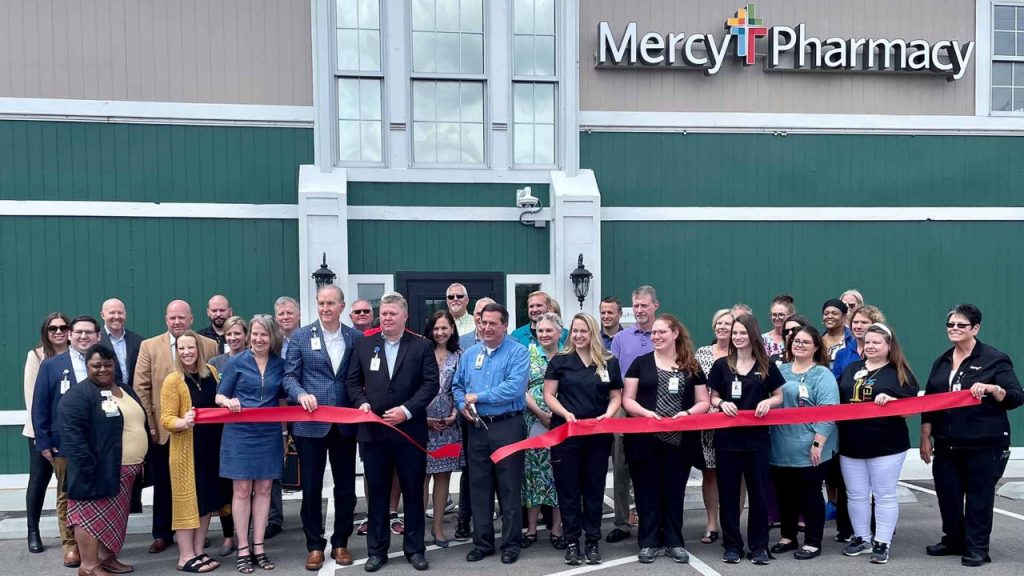 A ribbon cutting and blessing celebrated the opening of Mercy Pharmacy Troy.