Our Nurse Navigator, Rita Glaze, helps patients through every step of detection and diagnosis. She is a resource for guidance, support, and answers.
Patients and families rely on the Nurse Navigator for:
Education, advocacy and guidance to create understanding and make decisions.
Emotional support.
Coordination of appointments at The Cancer Center or with physician specialists.
Connecting specialists and resources within Mercy Cancer Services.
Clarifying medical terminology.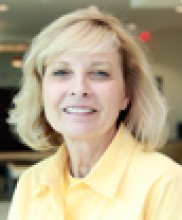 Resources