Hours of Operation:
Monday-Friday: 8 a.m. - 5 p.m.
When an injury or joint pain is preventing you from participating in the things you love to do, it's time to visit an orthopedic specialist. Mercy Clinic Orthopedics - Rogers provides specialized care for a variety of musculoskeletal disorders and injuries. Our board-certified surgeons specialize in orthopedic care, sports medicine and treatment for orthopedic trauma with your mobility as their focus.
Our surgeons, based in Rogers, Ark., use the latest advances in orthopedic surgery including the direct anterior approach to hip replacement surgery. The direct anterior approach allows the surgeon to replace the hip joint without cutting muscle. This type of surgery often allows patients to leave the hospital much sooner.
Mercy Clinic Orthopedics holds the Joint Commission Gold Seal of Approval for knee and hip replacement. The clinic is now able to do some joint replacements as outpatient surgery, something unheard of just a few years ago. In addition, the physicians provide subspecialty expertise regarding the shoulder, spine and pediatric orthopedics.
Mercy Clinic Orthopedic physicians are connected by our advanced electronic health record system, so your most up-to-date medical information is instantly available to caregivers at each point of medical care. In addition, patients have access to MyMercy, an online service that allows you to view test results, make appointments, send secure messages to your doctor and more – anytime, anywhere.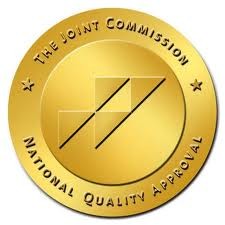 Learn More