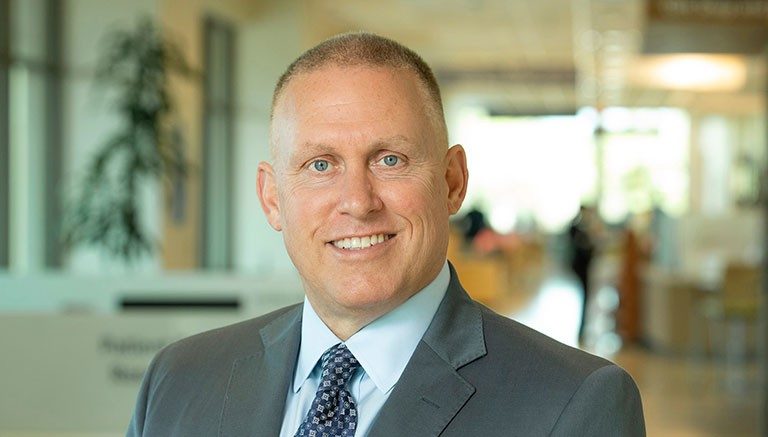 Jim R. Gebhart, FACHE - President, Mercy Oklahoma Communities
President, Mercy Oklahoma Communities
Jim Gebhart, a native of western Oklahoma, serves as community president of Mercy Hospital Oklahoma City which he has led since July 2009. He relocated to Oklahoma from Texas where he held a similar position.

In addition to his work as community president, Gebhart also facilitates collaboration among other Mercy hospitals statewide.
Education and Credentials
Gebhart earned a bachelor's degree in business administration from Oklahoma Baptist University and a master's degree from the University of Dallas in healthcare administration. He is a board member of Oklahoma Hospital Association,  United Way of Oklahoma City and Oklahoma City and County Health Department. He has been a fellow in the American College of Healthcare Executives since 2007.