November 1, 2013
Mercy Hospital Washington's labor, delivery and recovery suites are now open. Each suite features:
•Beautifully updated décor with modern furnishings.
•Comfortable seating and sleeping space for your birth partner.
•Flat screen TVs featuring the Newborn Learning Channel.
•Birthing balls and other labor support measures.
•Expanded food options with a room service menu.
•Tuck-in service at bedtime with pillow sprays, warm washcloth and treats.
•Spa-inspired bath products and personal care items.
•Sibling bags with a coloring book, crayons and stickers.
And while you enjoy the comfort of the new suites, our expert physicians and caring staff will take great care of you and your baby. 
Need an OB/GYN?
Obstetrics and Gynecology
Mercy Medical Building
851 E. Fifth St. in Washington
636-239-1101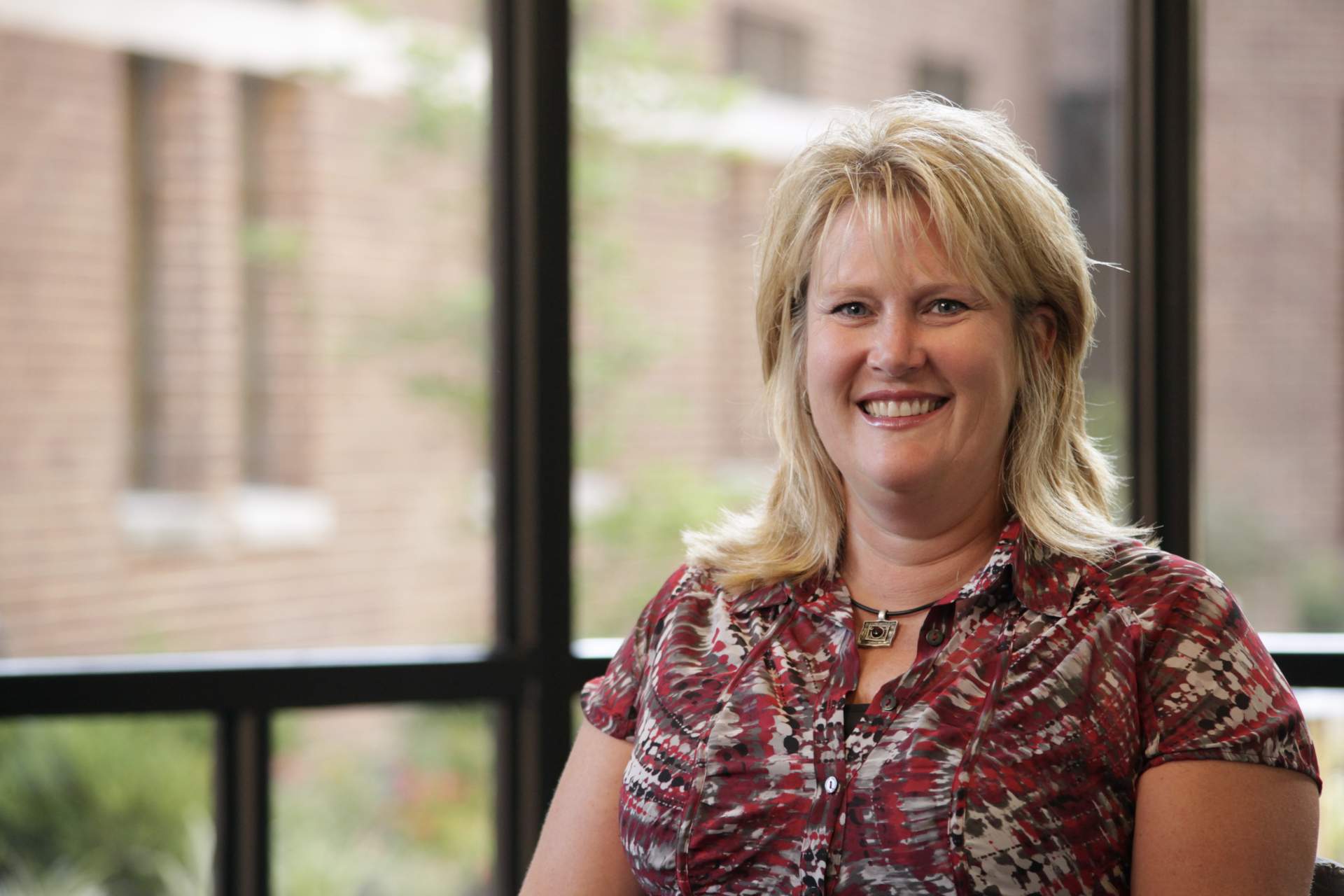 Lisa

Dickinson, RN, FNP
Learn More About Our Services
Mercy offers perinatal/prenatal care including ultrasounds and genetic testing for high-risk, abnormal fetal growth or health issues.
24-Hour Epidural Service to make labor more comfortable at any time, mothers-to-be have access to 24-hour anesthesiology services.
The Mercy Childbirth Center is a secured floor that is equipped with an advanced security system. Mom and baby receive matching identification bracelets immediately following delivery and baby also receives an electronic safety tag. Identifications are checked every time an infant is brought to the mom's room.
Lactation Consultant to help breast-feeding moms with their lactation needs. Follow-up support is available by in-office consultation or phone to ensure that both mom and baby are doing well even after they leave the hospital.
A partner of the Neonatal Intensive Care Unit (NICU) at Mercy Children's Hospital in St. Louis, the only Level III (highest level) NICU in St. Louis County. The NICU has experienced neonatologists, neonatal nurse practitioners and staff nurses are available 24 hours. Mercy Hospital Washington has a dedicated NICU transport team of highly trained respiratory therapists and registered nurses who will transport premature and critically ill babies by ambulance or helicopter to the NICU in minutes.
We Offer Educational Classes and Support for New Moms, Too
The Breast-feeding Support Group offers new and expectant moms education and assistance with breast-feeding. The sessions are led by certified educators and a lactation consultant. The class meets from 11 to 11:45 a.m. on the second and fourth Wednesdays of each month on the second floor at Mercy Hospital Washington, 901 E. Fifth St. in Washington. For more information, call 636-239-8645. Private breastfeeding consultations are available with a certified lactation consultant at no charge. Private consultations can be scheduled prior to delivery, after delivery and as issues arise by calling 636-239-8528.
Car Seat Checks are led by certified child passenger's safety technicians by appointment at Mercy Hospital Washington, 901 E. Fifth St. and at community events by request. For an appointment or more information, leave a message at 636-239-8645. 
Childbirth Education helps expectant parents prepare for all aspects of the birth process by learning relaxation techniques including breathing, massage, movement, and positioning. Expectant moms should begin attending Childbirth Education classes by the seventh month of pregnancy. Weekday classes meet on alternating Mondays and Wednesdays from 6:30 to 9:30 p.m. for four weeks. The cost is $70 for a four-week session. An accelerated class is offered several times a year on Saturdays from 8 a.m. to 4 p.m. for $90. For more information about Childbirth Education, call 636-239-8645. View online list of upcoming classes or call 636-239-8004 for more information.
Mercy Mom's Connect is an informal gathering of new parents and their children led by a maternal child educator. Sessions feature guest speakers and topics relevant to parenting. It meets from 10 to 11 a.m., the second Wednesday of each month on the second floor at Mercy Hospital Washington, 901 E. Fifth St. For more information, call 636-239-8645.
Weigh-in-Wednesdays reassures new moms that their babies are eating enough and are gaining weight appropriately. Led by a registered nurse, this class is offered each Wednesday for 11 a.m. - noon on the second floor at Mercy Hospital Washington. It will also give parents a chance to ask questions and get answers from registered nurses and lactation consultants.
Media Contacts