September 14, 2016
Growing up in the shadow of Mercy Hospital, Dr. Carla Kurkjian says her dream to pursue a career in medicine was born from watching the passion of her father, a local urologist. 
"Seeing firsthand the satisfaction he helped bring to his patients is what really inspired me to become a physician," said Dr. Kurkjian. "I knew from an early age that I wanted to spend my time helping others."
Now named vice president of cancer services in Oklahoma and at Mercy's new Coletta Building, Dr. Kurkjian says her interest in the field of cancer came after she spent a summer in junior high school volunteering at Mercy.
"My exposure to the field of oncology at a young age kindled my interest in patients with cancer," she said. "It was an experience that will stay with me for a lifetime."
Dr. Kurkjian received her medical degree from the University of Oklahoma College of Medicine. She went on to complete a fellowship in oncology and hematology there and then pursued an additional fellowship in drug development at the National Cancer Institute. She recently graduated with an MBA from Stanford University's Graduate School of Business. She comes to Mercy from OU Medicine, where she worked as an associate professor. She is board certified in internal medicine, hematology as well as oncology.
"Dr. Kurkjian will be invaluable in helping Mercy expand our reach to patients both near and far," said Dr. Cullen Thomas, president of Mercy Clinic in Oklahoma. "She brings a unique perspective in that she's returning to Mercy as a leader in the field of cancer after having volunteered here many years ago."
In addition to her role as vice president of cancer services, Dr. Kurkjian will focus on treating patients diagnosed with gastrointestinal malignancies.
"Mercy already has a dozen of the state's leading cancer doctors, and adding someone of Dr. Kurkjian's caliber helps us expand our care and services even further," said Jim Gebhart, president of Mercy Hospital in Oklahoma City. "It used to be that people from Oklahoma would travel to other states for their cancer care, but we're starting to see the opposite."
Since the Coletta Building opened in June 2016, Dr. Kurkjian says Mercy is already on track to provide services for up to 30,000 patients over the next year, and one of her goals as vice president of oncology services is to broaden Mercy's research efforts.
"Through expanded participation in clinical trials, Mercy will join other institutions in national research efforts aimed at improving treatments and the quality of life for those we treat," said Dr. Kurkjian. "I'm looking forward to working alongside this highly respected team of established physicians as we improve the lives of people in Oklahoma. To me, Mercy already feels like home."
Mercy's Coletta Building is located at 4401 McAuley Boulevard and features the latest technology in treatment and detection. For more information, or to make an appointment, call 405-751-4353.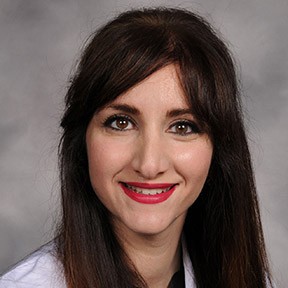 Practices
4401 McAuley Boulevard
Oklahoma City, OK 73120
4401 McAuley Boulevard
Oklahoma City, OK 73120
4401 McAuley Boulevard
Oklahoma City, OK 73120
4401 McAuley Boulevard
Oklahoma City, OK 73120
4401 McAuley Boulevard
Oklahoma City, OK 73120
4401 McAuley Boulevard
Oklahoma City, OK 73120
Media Contacts
Meredith Huggins
El Reno, Guthrie, Kingfisher, Oklahoma City, Watonga