Labor is no laughing matter. But for moms looking for a natural childbirth, nitrous oxide (or "laughing gas") is a new option at Mercy Hospital St. Louis, both in the Labor and Birth area as well as the low-risk Mercy Birthing Center Midwifery Care.
Nitrous oxide has been used since the 1930s for childbirth, but fell out of fashion when newer therapies debuted. Outside of the United States, nitrous has been a staple for laboring moms who choose not to use an epidural.
"As more women seek a natural childbirth with no epidural, Mercy Hospital St. Louis continues to enhance options available," said Trish Geldbach, vice president of women's services at Mercy. "We are able to offer a full range of services from low intervention to high-risk care and everything in between." 
When using the low dosage of 50/50 nitrous and oxygen, moms are better able to tolerate pain during labor. The patient is in full control using the mask when she needs it.
"The ideal candidate for using nitrous oxide is a mom who highly desires a natural childbirth with no epidural," said Dr. Tricia Bolster, division director of Obstetric Anesthesia at Mercy Hospital St. Louis. "Nitrous is often used in the last hour or two of labor, giving a little extra relief when a mom needs to get over that final hump."
Moms interested in nitrous oxide during labor should speak with their physicians in advance or the labor nurses upon arrival to the hospital.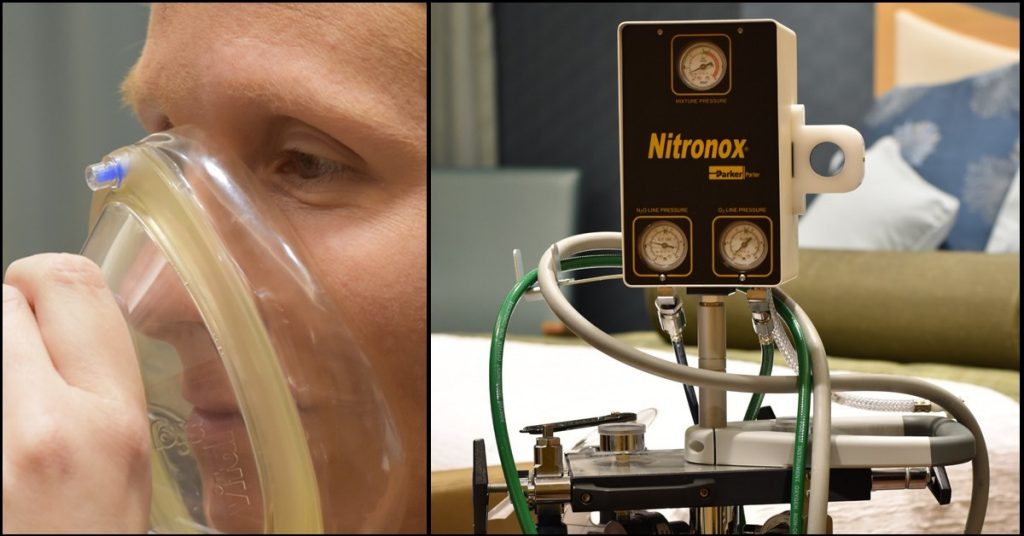 Nitrous oxide is now offered for laboring moms hoping to avoid the use of an epidural.
Story Covered by