April 6, 2017
Joplin-area women who want a less-invasive gynecology procedure and quicker recovery can rely on the robotic surgery expertise of Dr. Jeffrey Manley and Dr. Heath Merkley at Mercy Clinic Women's Health.
The two doctors have completed more than 500 robotic procedures and are the only ones in Joplin offering this option. In addition, Dr. Manley is the physician lead for the Robotic Specialty Council for Mercy, which has 43 acute-care and specialty hospitals in four states.
The da Vinci robot typically is used for women's health surgeries including hysterectomies, removal of ovarian cysts and removal of ovaries. These surgeries often are done laparoscopically, a minimally invasive surgery through small incisions usually .5 to 1.5 centimeters long.
"The robot allows you to do microscopic surgery much easier," Dr. Merkley said. "It eliminates any hand shake or tremors you may have because the robot takes out that element. It also makes it a little more precise in that it has a 3-D stereoscopic viewer, where traditional laparoscopic surgery is a 2-D view."
The biggest advantage of the da Vinci robot, Dr. Merkley said, is for patients who need an abdominal hysterectomy because of the size of their uterus. The robot has allowed this procedure to be done laparoscopically, transforming a three-day hospital stay into an outpatient procedure.
It's no coincidence that the two doctors lead the Mercy robotics program in Joplin. The two met in medical school at St. Matthew's University School of Medicine in the Cayman Islands and did their residency at Central Michigan University's College of Medicine. Dr. Manley joined Mercy Hospital Joplin in 2012 to start the da Vinci robotic surgery program.
"The year I graduated residency in 2012, I did the most robotic cases of any resident in any program in the United States," he said. "I did 178, which is unheard of because there are programs where residents come out with one or two."
The following year, Dr. Merkley completed his residency with the highest number of robotic cases.
"At the time, there were no training programs in place for the da Vinci," he said. "It was new technology."
Dr. Merkley was recruited by Dr. Manley, signed on in 2013, completed a commitment with the U.S. Army and started at Mercy in December.
While women's health procedures are the most common for robotics at Mercy Joplin, general surgeons and urologists also make use of the technology.
"We're the only hospital in town that has robotics," Dr. Manley said. "To say that the little town of Joplin has the latest in laparoscopic surgery is really something amazing."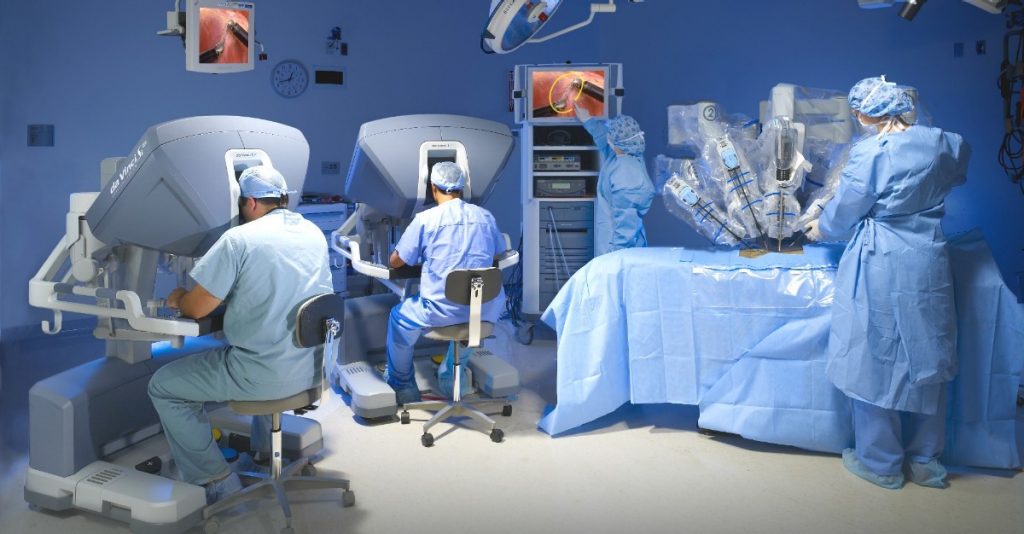 Practices
Media Contacts