May 1, 2017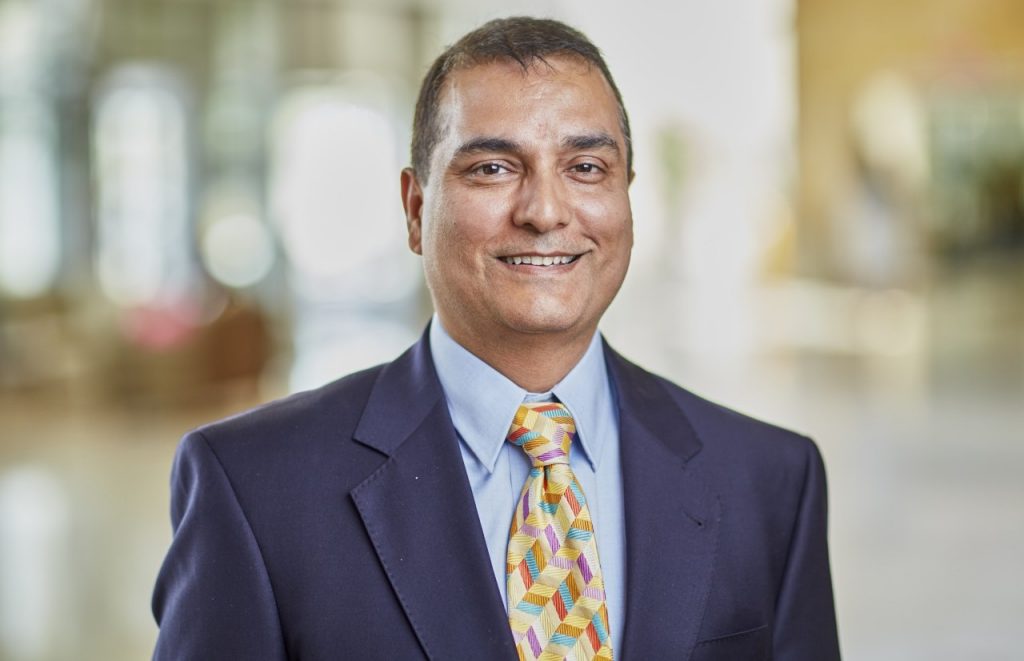 Syed Arshad, MD, medical oncologist, cares of patients at Mercy Clinic Oncology and Hematology - Anderson, in Maryville, Illinois. 
Did you always know you wanted to be a doctor?
My familiy consists of 10 brothers and one sister. I can call my family a family of physicians as seven of my brothers and my only sister are physicians. It was the dream of my parents, especially my mother, to raise an educated family. Medicine was not new in my family since most of my older brothers were attending medical school. As the second youngest child, I started admiring the profession from a very early age. I was reading books of medicine even before getting into medical school.
What drew you to oncology? 
When I came to U.S. as a visiting medical student in 1993, I was lucky enough to get accepted at KU Medical Center in Kansas City, Kansas for elective rotations in hematology/oncology and cardiology. At KU Medical Center, I was extremely impressed with the oncology staff's skills, knowledge and passion for patient care. It led me to pick oncology, which gives me immense pleasure. I'm able to care for and deliver much needed treatment to those patients in desperate need of cancer care. Kind words and greeting cards that I receives after completion of their treatment is most satisfying and rewarding.
What made you want to join Mercy? 
After completing of my fellowship, I joined Capitol Regional Medical Center in Jefferson City, Missouri. One of my brothers lives in St. Louis so traveled to the area often. I was always looking for exciting opportunity to stay close to my family. Mercy has the best name in oncology in the St. Louis area with their dedicated staff and practice model. The compassion that Mercy brings into the oncology care was most important and influential in my decision come to the area and be part of the Mercy oncology practice.
Media Contacts