February 13, 2018
ST. LOUIS - Dr. Marc Gunter has been named the first system-wide president of Mercy Clinic, a physician-led organization comprised of more than 2,100 primary care and specialty physicians and 1,200 other providers serving across Arkansas, Kansas, Missouri and Oklahoma.
Mercy Clinic was established by bringing together seven separate Mercy physician organizations. Today, Mercy Clinic is the fourth largest integrated physician organization in the country, behind only Kaiser Permanente Medical Group, Cleveland Clinic and Mayo Clinic.
Since November 2014, Dr. Gunter has served as senior vice president and chief operating officer of Mercy Clinic, with responsibility for supporting and advancing service, quality and operating performance. An OB/GYN by training, Dr. Gunter has been a Mercy physician since 1997, initially in Hot Springs, Arkansas. During his time in that community, he held multiple leadership roles including president of a 100-member multispecialty clinic. In 2012, Mercy named Gunter to the system-wide role of vice president of women's services, and a year later to senior vice president of clinical support and women's services.
"Under Dr. Gunter's leadership, Mercy Clinic will focus on strengthening health care access, convenience and quality for those we serve," said Mike McCurry, Mercy executive vice president and chief operating officer. "Throughout all of his varied roles with Mercy, Dr. Gunter has demonstrated clinical excellence and operational discipline, a passion for service and a deep respect for carrying Mercy's mission and ministry into the future."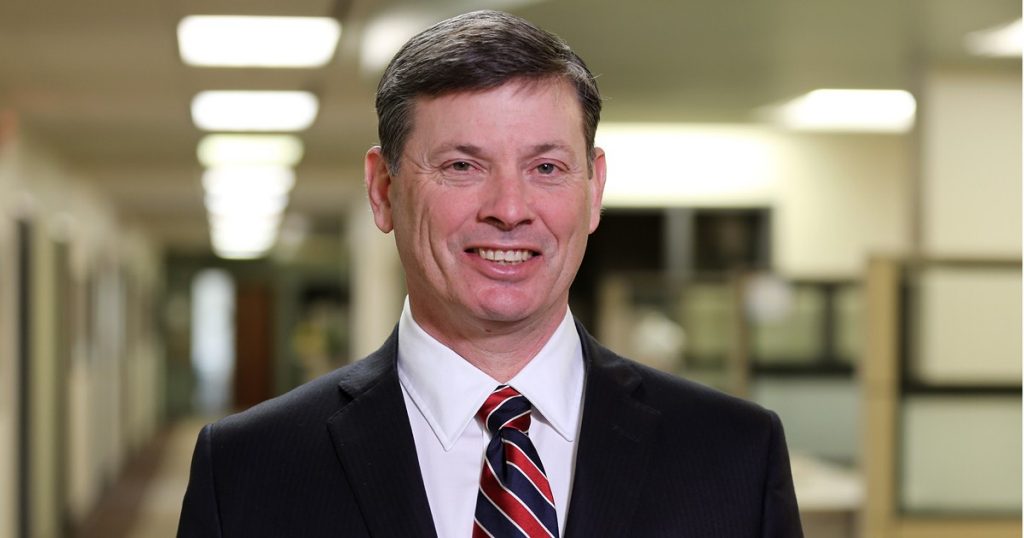 Dr. Marc Gunter named to newly created position of Mercy Clinic President.
Mercy Clinic is a physician-governed group of more than 2,000 medical providers across Arkansas, Kansas, Missouri and Oklahoma. With access to Mercy's facilities, electronic health records, virtual care and each other, Mercy Clinic can provide patients the best care available, regardless of the patient's location. Mercy Clinic patients can connect to their own health records and health teams anywhere they connect to the internet.
Mercy, named one of the top five large U.S. health systems in 2017 by Truven, an IBM Watson Health company, serves millions annually. Mercy includes 44 acute care and specialty (heart, children's, orthopedic and rehab) hospitals, more than 800 physician practices and outpatient facilities, 40,000 co-workers and more than 2,100 Mercy Clinic physicians in Arkansas, Kansas, Missouri and Oklahoma. Mercy also has outreach ministries in Arkansas, Louisiana, Mississippi and Texas. 
Media Contacts
Bethany Pope
St. Louis, St. Charles, St. Louis - South, Troy, Festus