February 19, 2018
Mercy Hospital St. Louis has become the first Mercy facility to be certified as one of the world's most technologically advanced hospitals by the Healthcare Information and Management Systems Society (HIMSS).
Certification as "HIMSS Stage 7" puts Mercy Hospital St. Louis in the top 6 percent of hospitals around the globe related to its use of IT and electronic health records (EHR) capabilities.
HIMSS scores hospitals using hundreds of criteria. Stage 7, the highest stage, is an industry-recognized barometer signifying an organization's highly effective use of technology in delivering care. Click here to learn more about how Mercy Hospital St. Louis earned this distinction.
While many hospitals across Mercy are HIMSS Stage 6, leaders today are taking the same persistent approach to achieving Stage 7 at each Mercy facility over the next 12 to 18 months.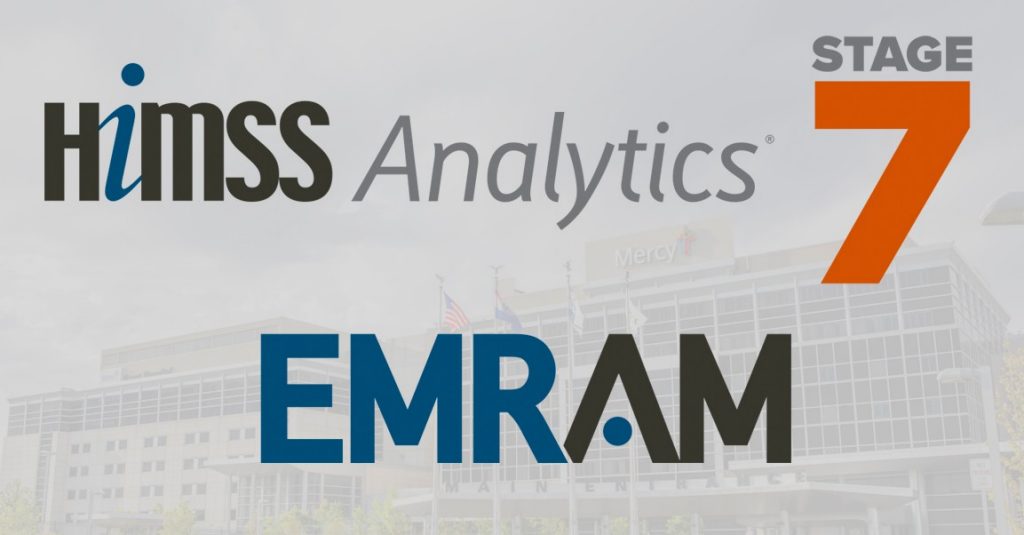 Healthcare Information and Management Systems Society (HIMSS) is a global, cause-based, not-for-profit organization focused on better health through information technology (IT). HIMSS leads efforts to optimize health engagements and care outcomes using IT. With more than 100,000 individual members and 450 non-profit corporate members world-wide, HIMSS provides thought leadership, community building, professional development, public policy and events. Thousands of volunteers work with HIMSS to improve the quality, cost-effectiveness, access and value of health care through IT.
Mercy Technology Services provides and manages technology solutions for Mercy, the nation's first health care provider accredited by Epic to offer a full suite of EHR solutions to other hospitals, including Epic in the cloud, implementation and optimization. MTS's award-winning data analytics and evidence-based dashboards help reduce waste, manage healthcare's highest costs and support a model of care that keeps patients healthier and out of the hospital.

Mercy, named one of the top five large U.S. health systems in 2017 by Truven, an IBM Watson Health company, serves millions annually. Mercy includes 44 acute care and specialty (heart, children's, orthopedic and rehab) hospitals, more than 700 physician practices and outpatient facilities, 40,000 co-workers and more than 2,000 Mercy Clinic physicians in Arkansas, Kansas, Missouri and Oklahoma. Mercy also has outreach ministries in Arkansas, Louisiana, Mississippi and Texas. 

Mercy Hospital St. Louis, an 859-bed comprehensive teaching hospital and part of Mercy, includes a nine-level heart and vascular hospital, a cancer center, a comprehensive children's hospital and a surgery center. It is recognized for quality with a five-star CMS rating and two consecutive years as a 100 Top Hospital by Truven, an IBM Watson Health company.

Mercy Technology Services (MTS) in the News
Media Contacts