February 26, 2018
OZARK, Ark. – Having multiple sclerosis has given Theresa Fontaine a special connection with her patients.
Fontaine, who recently joined Mercy Clinic Family Medicine in Ozark as a board-certified family nurse practitioner, doesn't view her disease as a hindrance, but rather as inspiration for herself and others.
"As someone who has a chronic condition like MS, I hope to show my patients who have chronic illnesses or conditions that there is always a way to find joy and happiness in life and that they shouldn't let their health conditions define who they are," she said. "They can grow stronger from their struggles and help others."
Educating patients about their health is as important to Fontaine as treating them. That focus on education carries over to teaching others. She was a registered nurse program chair and practical nurse instructor for 11 years at Arkansas Tech University's Ozark campus.
"I have a special interest in preventative medicine," she said. "I worked as a nurse educator for years, and it is amazing to me how many people don't feel in control of their own health. By providing them with the tools to feel empowered about their health challenges, I hope to give them the sense they have control of their own destiny, whether it is diabetes prevention, smoking cessation or blood pressure control."
Fontaine earned a bachelor of science in nursing and a master of science in nursing, specializing in nursing administration and emergency management, at Arkansas Tech University in Russellville. She also received a master of science in nursing at the University of Central Arkansas in Conway.
Fontaine was interested in health care for years before entering the profession. "My father worked as a radiologic technician at Mercy, back when it was St. Edward, so I grew up hearing his hospital stories."
She grew up in Van Buren and lives in Alma. She has a daughter, Sarah, 16, a junior at Alma High School, and a son, Cameron, 19, a sophomore at Arkansas Tech University in Russellville.
When it comes to her struggles with MS, Fontaine turns to the Bible for guidance.
"One of my favorite stories from the Bible is when Jesus is talking to Simon Peter, who he knew would deny him three times. He knew Peter would struggle, and he knew he would fail. But he also knew that those struggles would be used to give strength to others."
Fontaine is available for appointments at Mercy Clinic Family Medicine, 201 S. Seventh St., Ozark. The phone number is (479) 667-1590.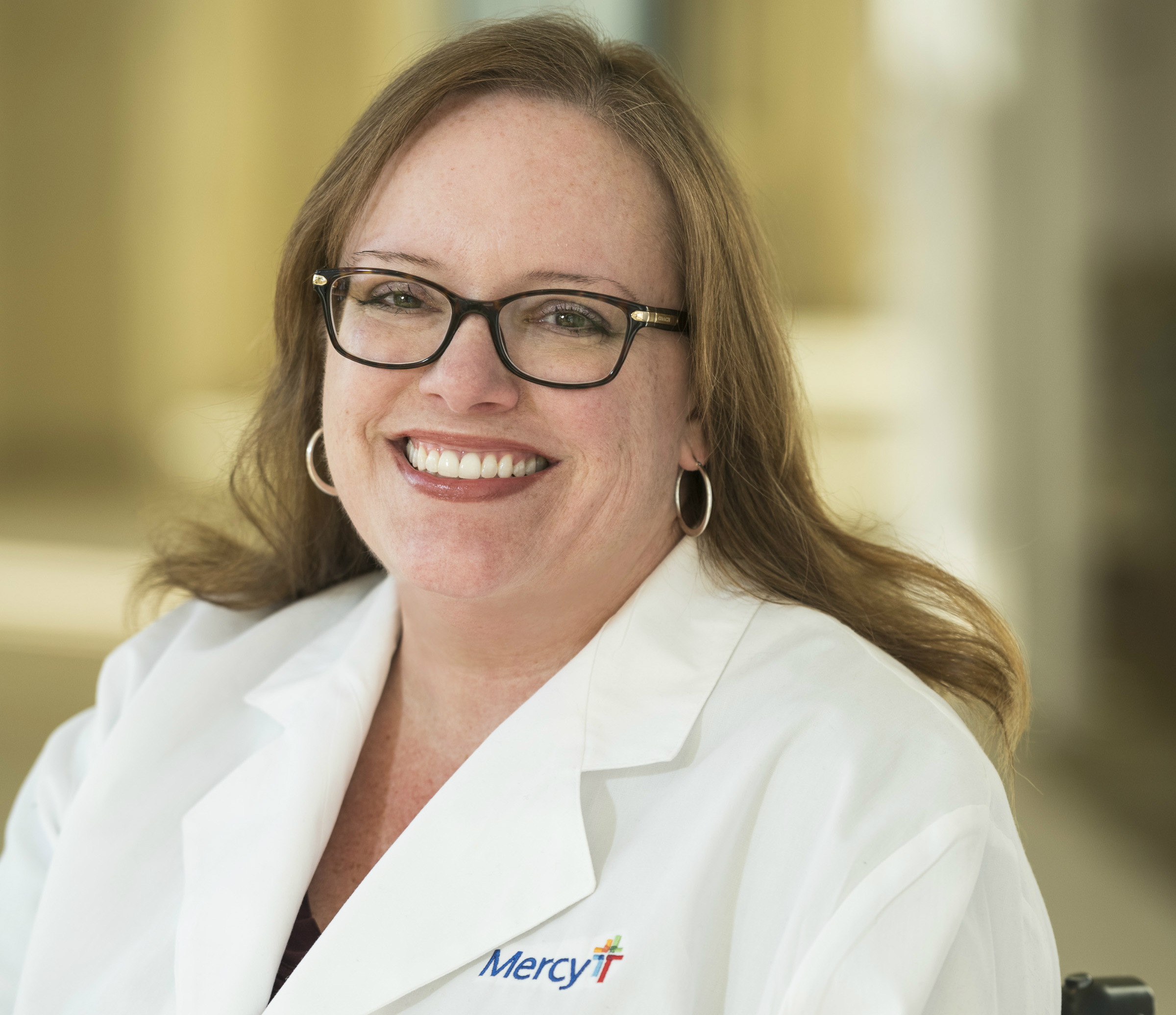 Practice
Media Contacts