March 23, 2018
ST. LOUIS - Dionysios Veronikis, MD, director of female pelvic medicine and reconstructive surgery at Mercy Hospital St. Louis, has been awarded the prestigious Distinguished Surgeon Award from the Society of Gynecologic Surgeons (SGS). Dr. Veronikis received the award at the 44th Annual Scientific Meeting of the SGS earlier this month. In the organization's 44-year history, just 33 physicians have received this exceptional award.
"We heartily congratulate Dr. Veronikis on this extraordinary achievement," said Charles Rehm, MD, chief administrative officer of Mercy's East region. "Patients come from all over the world to benefit from his expertise and care, and this award recognizes his exemplary skill."
Dr. Veronikis is internationally known for his success removing pelvic mesh implants. Once widely used to treat prolapsed organs in women, these mesh implants have since been found to cause serious complications prompting the FDA to issue warnings and leading to lawsuits against their manufacturers. Removing them is risky, but Dr. Veronikis is renowned for his skill doing it.

The mission of the Society of Gynecologic Surgeons is to promote excellence in gynecologic surgery through acquisition of knowledge and improvement of skills, advancement of basic and clinical research, and professional and public education.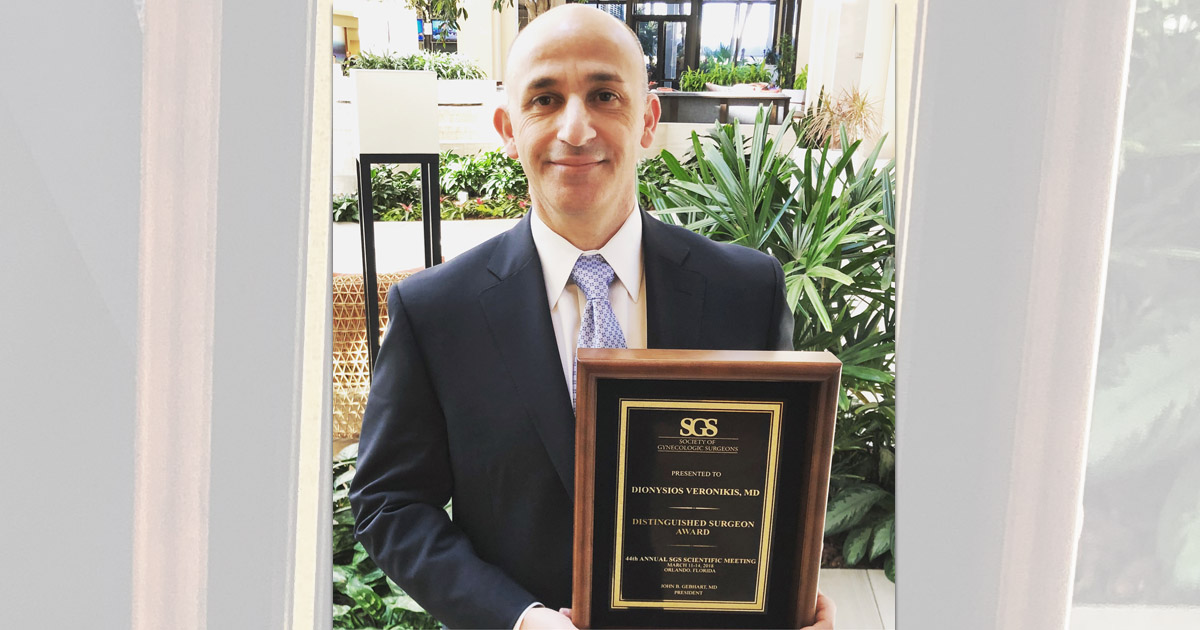 Media Contacts