After reading 3-D mammogram studies for more than five years, Dr. Andrea Placzek is certain of one thing: the test helps catch far more cancers at an early stage, when they are easier to treat.
The 3-D scans give her much more information, so that she can examine an area of concern more closely and possibly rule out further examination. That can cut the number of "false positives" by as much as 40 percent, saving women the anxiety brought on by diagnostic testing that ultimately reveals no cancer.
"With 3-D, you get to look layer by layer and it makes it a much more accurate test," Dr. Placzek said.
On Saturday, the Komen Ozark Race for the Cure will raise money for research and local programs to address breast cancer. And while the 5K and 10K races are an opportunity for fun and fellowship, they also serve as a serious reminder not to put off screening exams such as mammograms. Mercy will use a $35,000 grant from Komen Ozark for education about breast cancer and navigation for patients.
Dr. Placzek joined Mercy Breast Center two years ago after completing a fellowship in breast imaging at the University of Missouri at Columbia. She earned her M.D. from the University of Texas Southwestern Medical Center in Dallas and completed a residency in diagnostic radiology from the University of Texas Health Science Center of San Antonio.
As a radiologist, she specializes in breast imaging, reading all of the mammograms performed daily at the Mercy Breast Center, 3101 Southeast 14th Street in Bentonville.
Early detection of breast cancer is important because women have a nearly 100 percent 5-year survival rate when small cancers are found, Dr. Placzek said.
Women with dense breast tissue benefit the most from 3-D mammography, but it's better for all women, Dr. Placzek said. The Mercy Breast Center only offers 3-D mammography and it's performed at no extra cost to women.
Women begin with a screening exam, getting results a few days after the test. If the 3-D study reveals any areas of concern, a patient will be called back for additional mammography focusing on the area of concern and possibly an ultrasound. Dr. Placzek reads diagnostic mammograms immediately so that patients don't wait days for results.
Dr. Placzek has diagnosed a handful of cancers detectable only by 3-D imaging since working with 3-D mammography at Mercy. In general, 3-D mammography has resulted in a 40 percent increase in the detection of invasive cancers, and it's possible to find smaller cancers, she said.
It's advised that women begin breast cancer screening at age 40 and have a mammogram annually. Women with a family history of breast cancer should begin 10 years before their youngest first-degree relative was diagnosed, Dr. Placzek said.
To schedule a 3-D mammogram, call the Mercy Breast Center at 479-631-2100.
In addition to 3-D mammography at the Highway 102 clinic, the Mercy Mobile Unit offers traveling 3-D mammography during health fairs and corporate health events. For information about scheduling the Mercy Mobile Unit for an event, contact Matt Johnson, manager of outreach relations at 479-338-6429.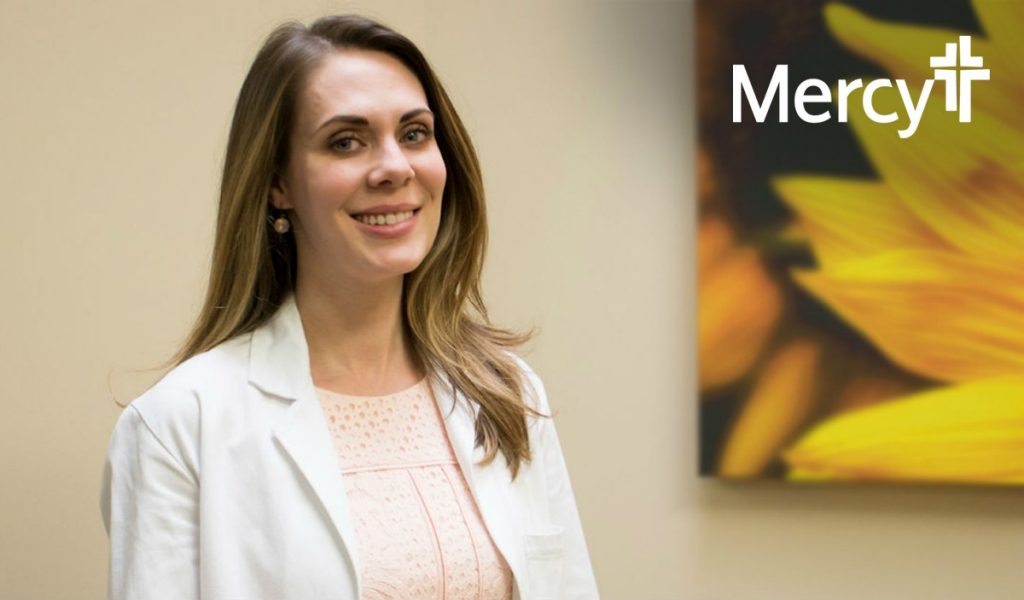 Dr. Andrea Placzek