June 28, 2018
After more than three decades of delivering babies at Mercy Hospital Jefferson, Will Snidle, MD, is retiring effective June 29.
Along with Charles Freeman, MD, the pair arrived at Jefferson Memorial Hospital in 1986, shortly after completing their residency training at Mercy Hospital St. Louis (then St. John's Mercy Medical Center). Together they delivered more than 10,000 babies in our community through the years.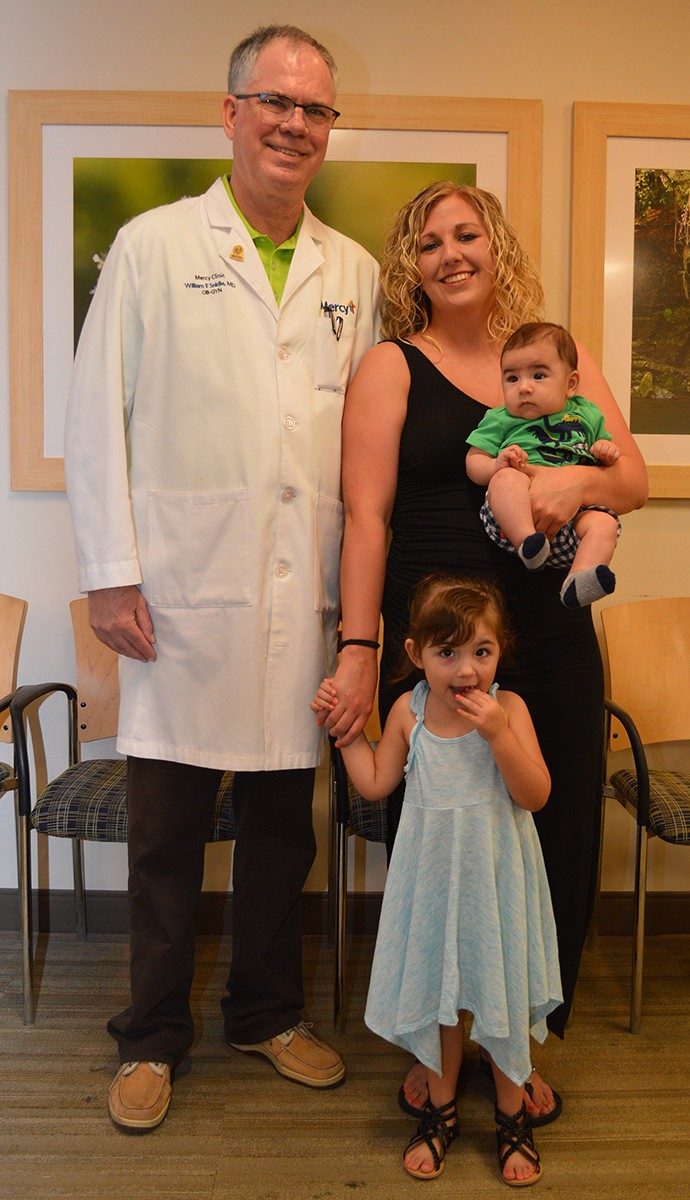 Dr. Will Snidle with three babies he delivered, Jordyn Link, and her two children Peyton and Ryder.
At the time of his retirement, Dr. Snidle said he regularly had patients who were babies he delivered, including Jordyn Link of Farmington. Dr. Snidle was her mother's physician when Jordyn was born in 1992, and he was there for the delivery of Jordyn's daughter Peyton three years ago, and Dr. Snidle's last delivery, her son, Ryder three months ago.
With the retirement of Dr. Snidle this year, and Dr. Freeman in November of 2015, the two leave the Mercy Clinic OB/GYN practice they built in the capable hands of Jacob Peyton, MD, Melinda Auer, MD, Catherine Hutz, MD, and nurse practitioners Christena Huskey, WHNP, and Shiela Frimml, WHNP.  
Media Contact
Bethany Pope
St. Louis, St. Charles, St. Louis - South, Troy, Festus