August 8, 2018
ST. LOUIS – Sean J. Hogan will join Mercy as president of St. Anthony's beginning Tuesday, Sept. 4. During a transitional period, he will work alongside Mercy Executive Vice President and Chief Operating Officer Mike McCurry, who has led St. Anthony's for the past year.
"Sean has had an extensive career in Catholic health care and brings a wealth of experience to his new role," said Jeff Johnston, president of Mercy's eastern Missouri region. "With his stellar career credentials and roots in the community, he's a natural Mercy fit."
Hogan has been president of SSM Health DePaul Hospital in St. Louis for the past six years. He joined SSM in 1999 and has served in a number of roles, including as a member of SSM's regional executive team leading their ambulatory services and joint venture groups as president. Prior to joining SSM, Hogan was with Providence Health System and St. Vincent Hospital and Medical Center, both in Portland, Oregon.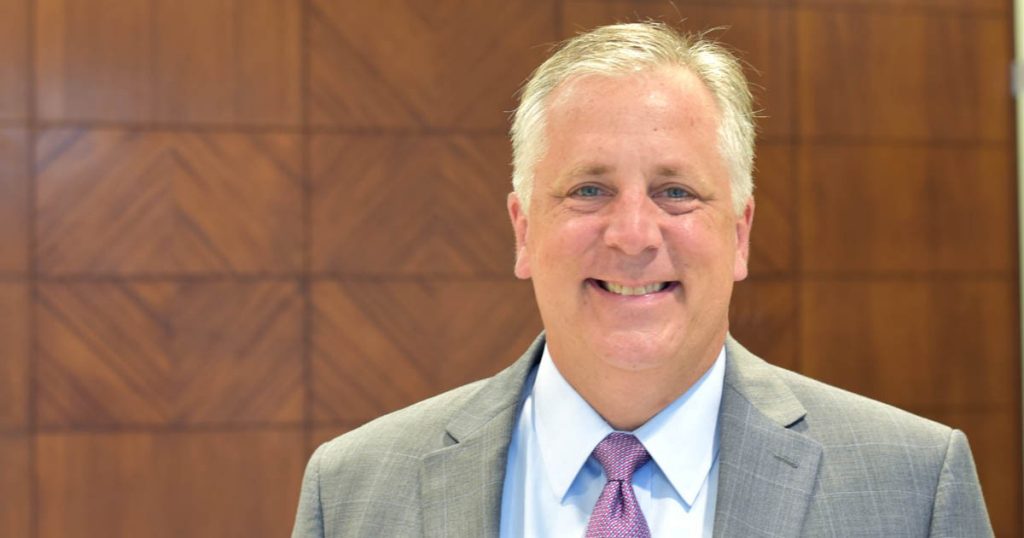 Sean J. Hogan will join Mercy on Sept. 4, 2018.
An active member of numerous boards and councils including the Regional Health Commission, St. Louis Metropolitan Hospital Council, Missouri Hospital Association, National Multiple Sclerosis Gateway Area Chapter and several others, Hogan also is St. Anthony's legacy: His father was a physician at St. Anthony's for more than 30 years. 
"St. Anthony's is where I grew up. It's where I went for care and where I worked in my dad's office in college," Hogan said. "When I chose my career path, it was my dad who helped me down the health administration path and I'm excited to have come full circle to be a leader where he practiced." 
He joins the hospital at a pivotal time. On Oct.1, it will have a new name: Mercy Hospital South.
"The board has been thrilled with the leadership provided by Mike McCurry during our transition to Mercy," said Winthrop Reed, chairman of the St. Anthony's Board of Directors. "We are excited about the addition of Sean Hogan and the leadership he will provide as we complete that transition."
Media Contacts
Joe Poelker
St. Louis, St. Louis - South, Festus, Troy
Bethany Pope
St. Louis, St. Charles, St. Louis - South, Troy, Festus