October 16, 2019
When it comes to caring for patients, family nurse practitioner Lisa Boggs wants to ensure you feel better and know she cares, so she lives by words from Maya Angelou. "She said people may not remember what you say or do, but they will remember how you make them feel," Boggs said. "My patients may not remember the tests I ordered or medication I prescribed, but I want them to remember how they felt when they left the clinic. Sometimes it's just listening to the patient and really trying to understand their condition. My goal every day is to make someone's life better in some way."
Boggs grew up in Lebanon, and coming back home was one of the things that drew her to Mercy Clinic Internal Medicine and Pediatrics - Richland. "I feel fortunate to live in such a beautiful part of the country," she said. "I enjoy living here and I relish being able to raise my child in the same area where I grew up. There's something special about living in a small town where there is such a sense of community."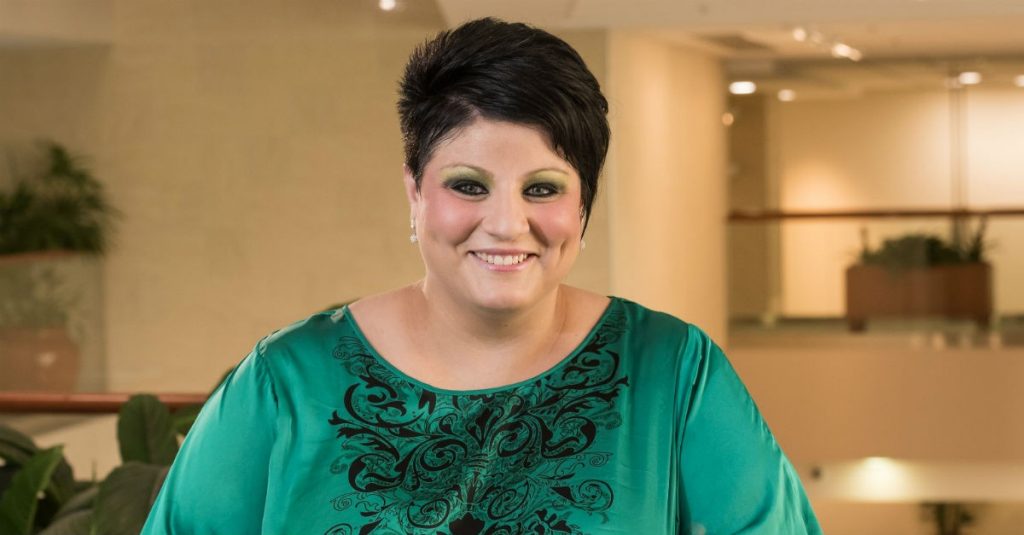 Lisa Boggs, family nurse practitioner, is now seeing patients at Mercy Clinic Internal Medicine and Pediatrics - Richland.
Boggs also knows smaller towns can sometimes have a hard time recruiting health care providers. She's happy to fill that void, and to encourage her patients to be stewards of their own best self. "I like coaching and cheering," she said. "I'm elated when patients feel they have reached their health care goals, because I feel quality of life is just as important as quantity."
Boggs received her associate nursing degree from Columbia College, a bachelor's in nursing and a doctor of nursing practice degree from the University of Missouri – Columbia. She is certified as a family nurse practitioner by the American Academy of Nurse Practitioners.
"I am so excited to get to work with Dr. Hopkins and everyone here," Boggs said. "I love that every day I get to walk into a clinic that feels like home." Mercy Clinic Internal Medicine and Pediatrics is located at 904 S. Pine St. in Richland, Missouri. To schedule an appointment with Boggs, just call 573-765-2956.
Media Contacts
Sonya Kullmann
Branson, Cassville, Lebanon, Mountain View, Rolla, Springfield, Aurora