SOUTH ST. LOUIS COUNTY, Mo. – From the opening of the first House of Mercy, to the Franciscan Sisters' opening of St. Anthony's, to St. Anthony's transition to Mercy Hospital South, it all represents a shared legacy of ministry dating back to the 19th century. It is a legacy of "One Faith. One Call. One Mission."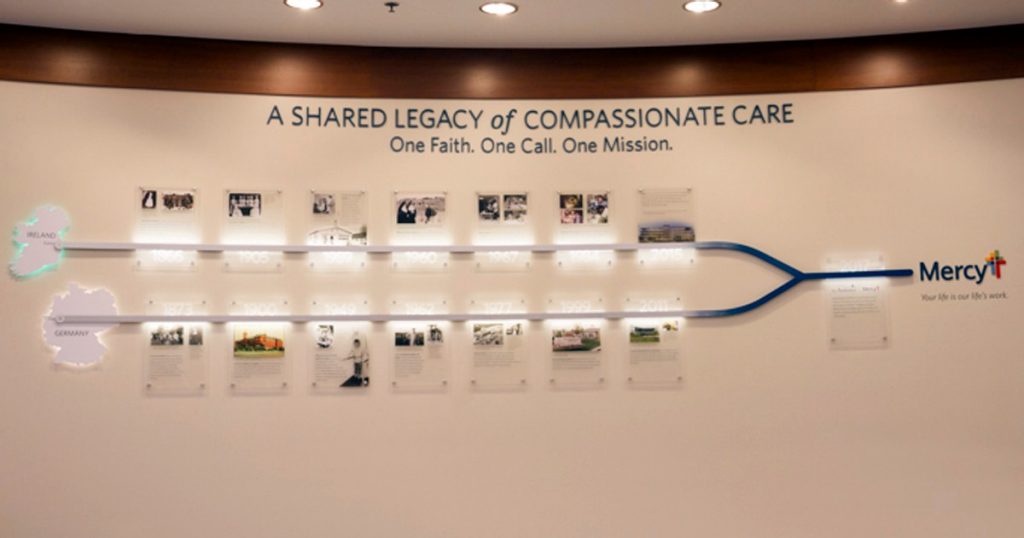 The Heritage Wall was unveiled at on Mercy Day, Sept. 24, highlighting the shared legacy.
That legacy now is on display with the unveiling of a heritage wall in the lobby of St. Anthony's Medical Center, to be called Mercy Hospital South starting Oct. 1. The wall traces the history of service of the Franciscan Sisters of Germany, who arrived in St. Louis and opened their first hospital in 1873, and the Sisters of Mercy.
"As we've worked to transition to Mercy, I have been privileged to learn more about the Franciscan Sisters and their commitment to St. Louis," said Tom Edelstein, vice president of Mission at St. Anthony's (Mercy Hospital South). "It is remarkable how the commitment to service of the Franciscan Sisters mirrors that of the Sisters of Mercy. It is an honor for us to continue the work of both orders."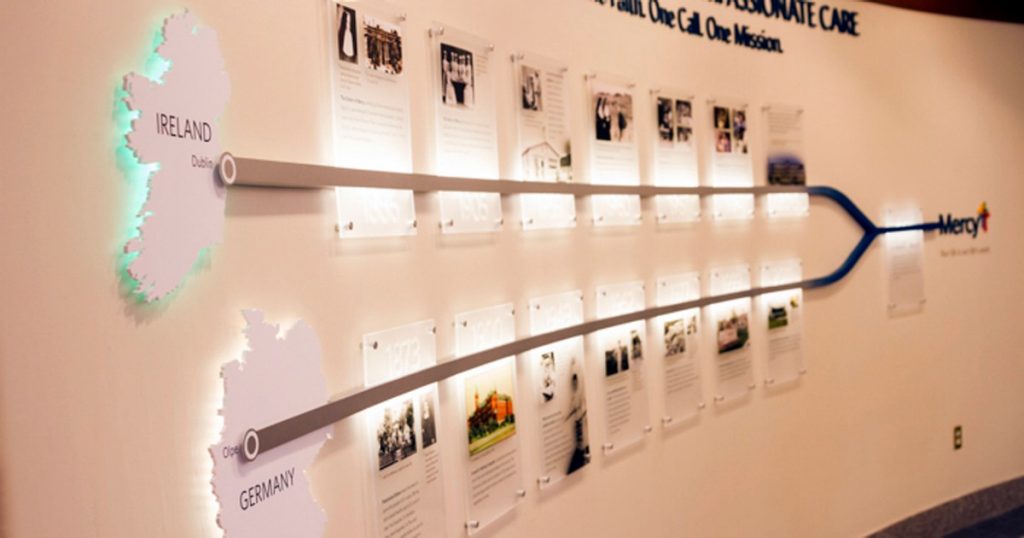 Mercy's commitment to serve began with one woman, founder Catherine McAuley. She opened the first House of Mercy in Dublin, Ireland on Sept. 24, 1827 to serve the poor, sick and uneducated. Today, 191 years later, Catherine's legacy of caring and compassion continues at the first House of Mercy, within Mercy's hospitals and clinics, and within our communities where the need remains great. Learn more about Mercy Day and Catherine McAuley here.