October 3, 2018
Mercy Hospice Jefferson invites friends and families to the annual Memorial Service and Brick Pathway Dedication at 2 p.m. on Sunday, October 7, on the grounds of the Hospice Memorial Garden.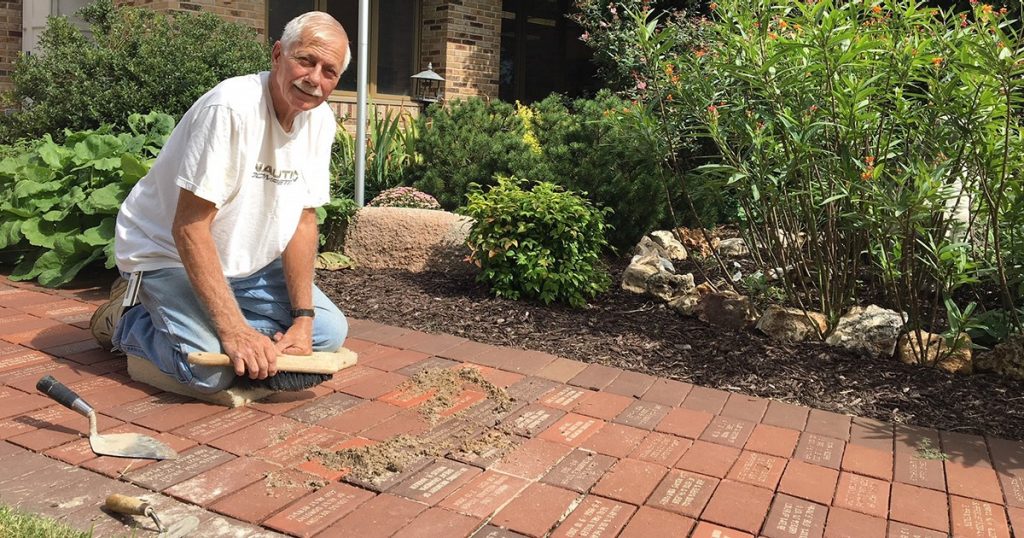 Volunteer Ron Olsen adds new memorial bricks to the pathway in preparation for the annual Hospice Memorial Service.
The memorial service will include a candle-lighting ceremony, music, and spiritual readings in honor of hospice patients who passed away in the past year. Personal invitations were sent to families of all Mercy Hospice Jefferson patients from the past year, but the community and all past patient families are welcome.
The Memorial Brick Pathway is an ongoing tribute to loved ones. Inscribed bricks may be purchased throughout the year, and they are dedicated each October.
The Mercy Hospice Memorial Garden is outside the office building behind Mercy Hospital Jefferson at 5 Industrial Drive. In case of rain, the event will be held in the hospital conference center.
Media Contact
Bethany Pope
St. Louis, St. Charles, St. Louis - South, Troy, Festus