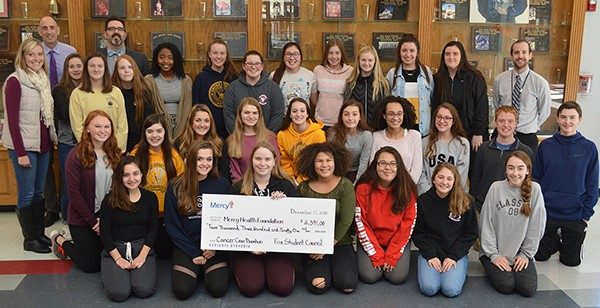 Fox High School Student Council members and their sponsor David Pliemann presented a check for $2,391 to Mercy Health Foundation Jefferson for patients undergoing cancer treatment at Mercy Jefferson.
The Student Council at Fox High School raised nearly $2,400 for cancer patients at Mercy Hospital Jefferson during their annual Quarter Auction event in November.
Science teacher and Student Council sponsor David Pliemann said the students select different charities each year as the beneficiary of the event.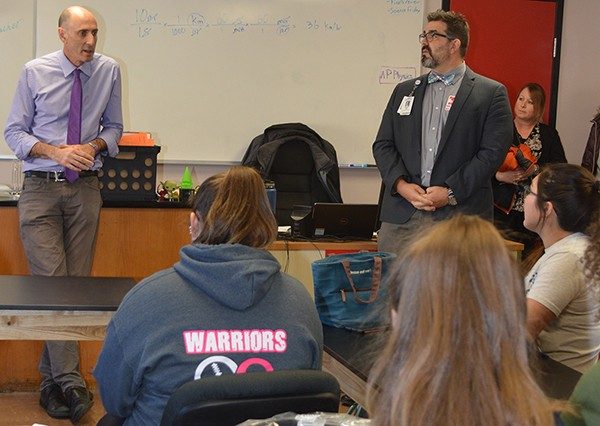 Dr. Craig Siegel answered questions about cancer services at Mercy Jefferson.
Mercy Clinic Oncologist Craig Siegel, MD, visited the Student Council members at the school on Monday, Dec. 17, with Mercy Health Foundation Executive Director Andrew Held for a check presentation. Dr. Siegel explained the many ways that donated funds are used to help patients.
Proceeds from the auction netted $2,391 to be used for screenings and cancer detection, biopsies, medication, transportation, and nutritional needs of patients undergoing treatment at Mercy Cancer Center Jefferson.