May 8, 2018
Alyssa Dougan is a nurse at Mercy Hospital Springfield, and often cares for critically ill patients and sometimes those who are at the end of life. One family was particularly touched by Alyssa's care for their mother. Here is the DAISY nomination from that patient's daughter:
I have been trying for days to put into words eloquently how absolutely deserving Alyssa Dougan is of receiving the DAISY Award. As a healthcare professional myself, it is so very difficult to provide the care that we all want to provide on a daily basis because of all the many "tasks" that are added to the list, or problems that arise.  But Alyssa is a very competent young lady who is able to prioritize; she is a very effective communicator and extremely compassionate.
She helped save my mom's life on a Tuesday when she was going into respiratory failure and at the end of the week when our family decided on comfort care, Alyssa was right there with us to provide kind and compassionate service to my mom as she was dying.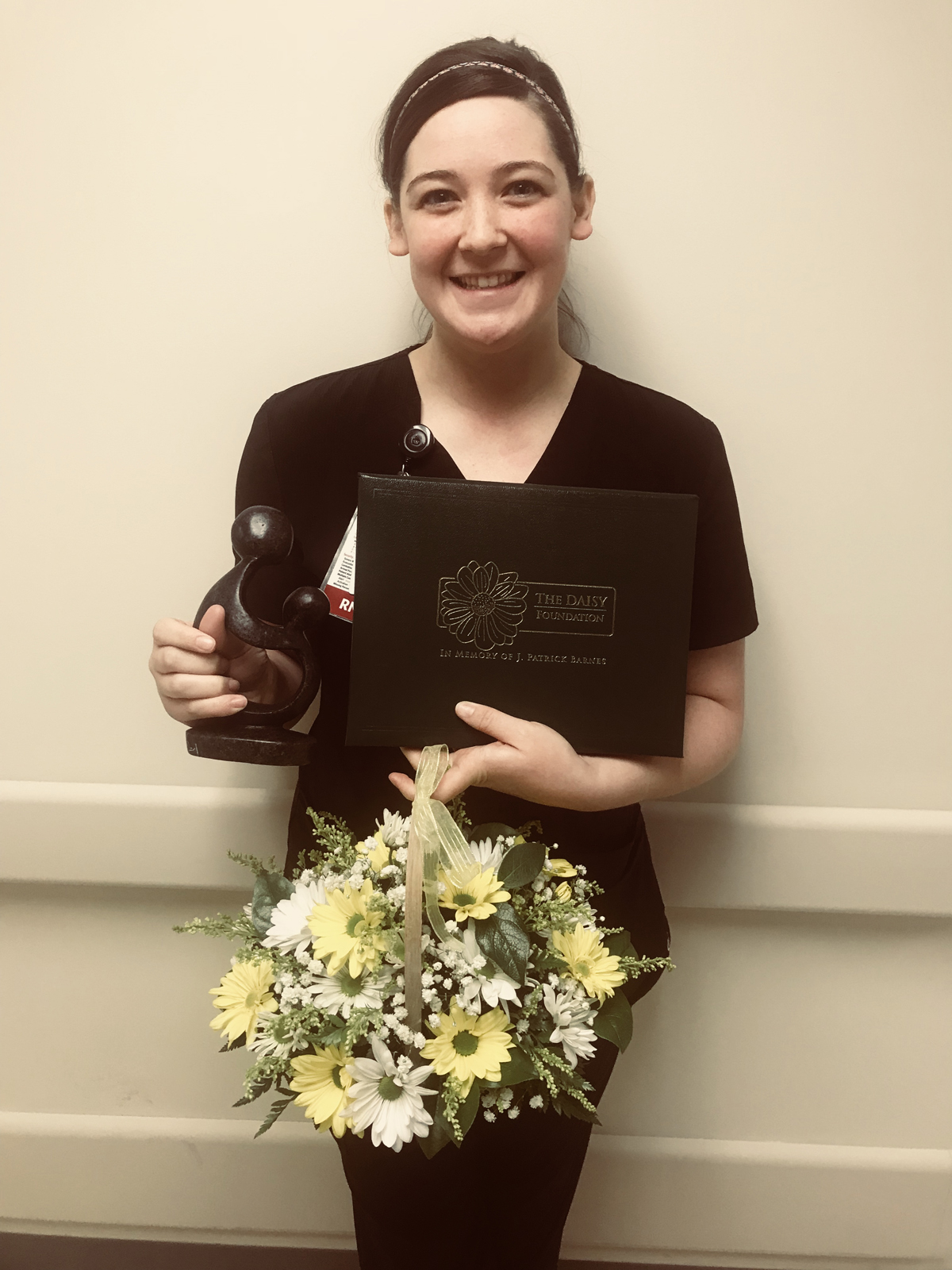 All of the nurses were wonderful, but I noticed that we never had to call Alyssa when it was time for my mom's pain medicine.  She always came in right on time and talked to our mother in a sweet, loving way.  She was able to explain the process, which is very scary to family members, especially those who do not understand medicine.  She went above and beyond the call of duty. If you have to go through a loved one dying, I would think Alyssa would be an "angel" sent from above.
She is young and excellent, and will only get better and better.  I foresee this young lady with a bright future in nursing.  She is truly a gift from above and our family would love to see her receive the Daisy Award, as she is truly deserving of this award.
Thank you and thank you Mercy Springfield for the wonderful care of our mother.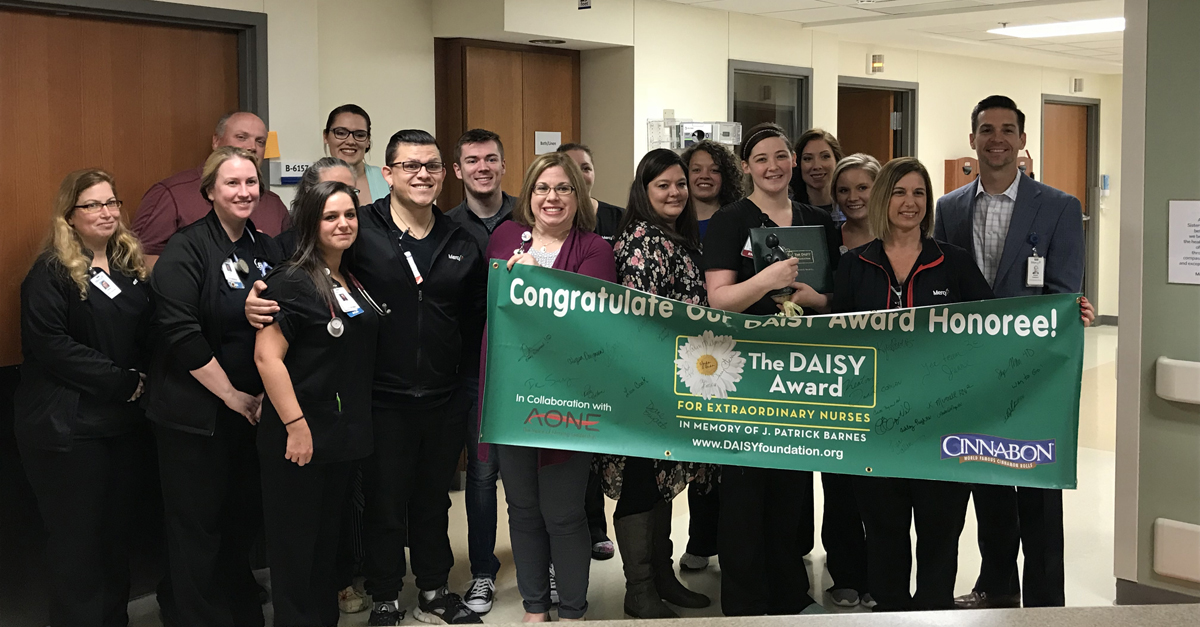 About the DAISY Foundation
The DAISY Foundation was created in 1999 by the family of J. Patrick Barnes who died at age 33 of complications of an auto-immune disease (hence the name, an acronym for Diseases Attacking the Immune System.) Patrick received extraordinary care from his nurses, and his family felt compelled to express their profound gratitude for the compassion and skill nurses bring to patients and families every day. The DAISY Award celebrates nurses in over 3,000 healthcare facilities and schools of nursing around the world. 
Media Contacts
Sonya Kullmann
Berryville, Branson, Cassville, Lebanon, Mountain View, Rolla, Springfield, Aurora