You've heard the way to the heart is through the stomach. That was very true for 77-year-old Shirley Snider, but not in the way you might think. Her stomach alerted her that her heart was failing, and she took action with only seconds to spare.
After caring for her great-grandson, Snider was feeling tired and nauseated. She was sure she was coming down with a stomach virus and went to bed expecting to feel better in the morning.
She didn't. When the nausea continued into a third day, Snider decided she'd better call the doctor. She made an appointment for later that day and started to get ready. "After my shower, I sat down and thought, I am sick," Snider said. "I cannot drive, so I called a cab."
It's a good thing she did. The cab arrived early, getting Snider to her doctor's office nearly an hour before her appointment. She checked in and sat down. That's the last thing she remembers.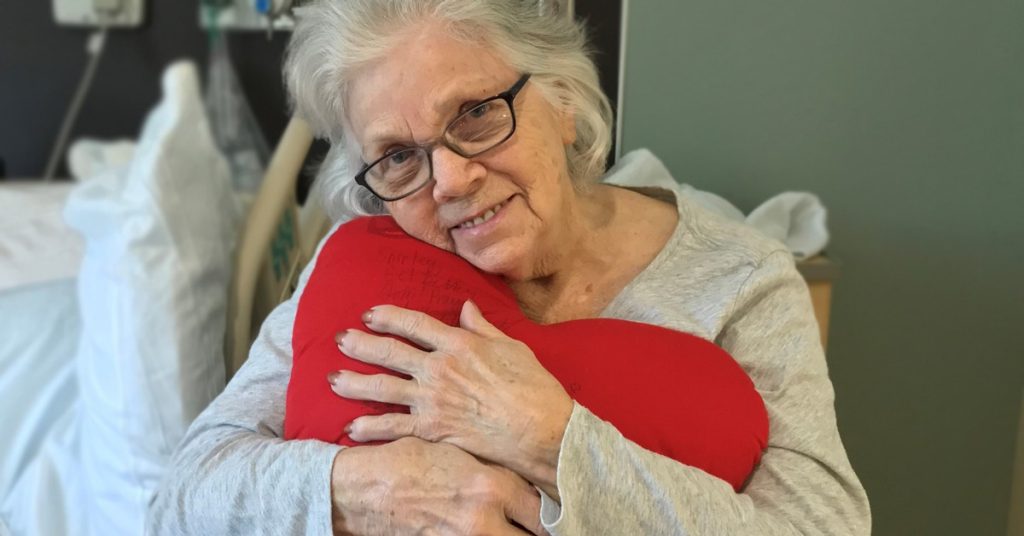 "One of the other patients noticed she was breathing funny and alerted our receptionist," said Dr. Barbara Bumberry, Mercy family medicine doctor. "Our medical assistant found her unresponsive and had me pulled out of a room. We jumped in and started CPR, then hooked her up to our AED (automated external defibrillator) and shocked her once. We continued rescue breathing until EMS arrived."
Like many women, Snider had no idea the symptoms she was feeling could be heart-related. "I never felt any chest pain, or pressure in my chest or had any trouble breathing," she said. "I was just sick to my stomach and tired."
According to the American Heart Association, women are more likely than men to experience vague cardiac symptoms, like nausea, vomiting, back or jaw pain and shortness of breath. Heart disease is the number one killer of women in the United States.
"If Shirley hadn't called that cab, she would've been driving herself to our office," Dr. Bumberry said. "She wouldn't have been early, and she wouldn't have survived. She might have even hurt others in traffic. She was so smart to call for a ride."
You could say Snider had a guardian angel with her that day, but she insists Dr. Bumberry is her angel. "She saved me. She knew what to do." While Dr. Bumberry is trained for an emergency, the last time she performed CPR was in residency – about 24 years ago. This is the first time anyone coded in their office.
After the ambulance arrived, Snider went to Mercy Hospital Springfield where specialists determined the electrical signal that triggers her heart to beat wasn't getting through correctly. They equipped her with a pacemaker and internal defibrillator, and she's now recovering at Mercy Rehabilitation Hospital Springfield.
With family nearby, Snider has plenty to live for and is making plans for more playtime with her great-grandson and pickle-making with her granddaughter. She promises to make her heart health a priority. "Even at my age, I should be getting more exercise, so I'm going to do that," she said. "And I will be eating better, too."
If you're wondering whether your ticker is a ticking time bomb, it may be time for a low-cost heart screening test. They're recommended for people who have risk factors including:
Family history of heart disease
High blood pressure
High cholesterol
Smoking
Peripheral vascular disease
More than ideal body weight
Diabetes