The Hands of Mercy volunteers were recognized at an annual appreciation luncheon May 21 in the Hennessy Education Center at Mercy Hospital Fort Smith. Volunteers worked 19,975 hours in fiscal year 2018, which equates to a value of $409,287 in saved labor costs.
"Each and every day, our volunteers bring life to this ministry by helping co-workers, patients and visitors in ways we don't always see," said Ryan Gehrig, hospital president. "There are so many things volunteers can do with their time, so we are grateful that they are willing to help take care of our patients."
Several volunteers were honored for the number of hours worked. Becky Brotherton has worked 19,241 lifetime hours, including 757 hours in FY2018. Working the most hours during the fiscal year was volunteen Ryan Keefer with1,041 hours. Milda Gogulis worked 829 hours and Richard Summers worked 768 hours for second- and third-most hours.
Mercy seeks additional volunteers. For more information, visit mercy.net or call 479-314-6679.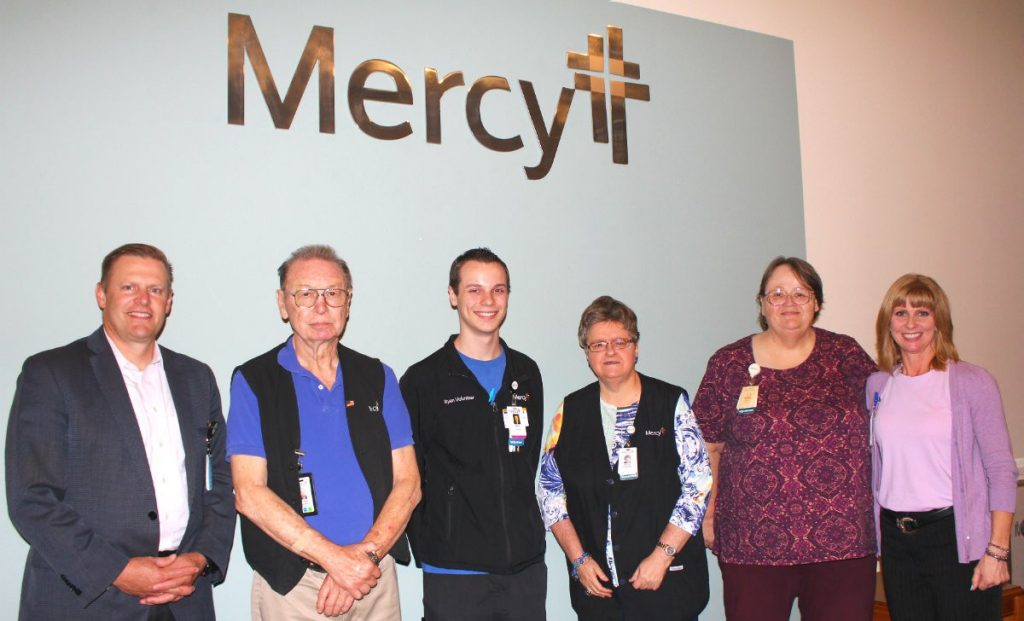 From left are Ryan Gehrig, hospital president; volunteers Richard Summers, Ryan Keefer, Becky Brotherton and Milda Gogulis; and Jenni Powell, manager of volunteers and gift shops.