August 6, 2019
Rhonda Pepmiller, ANP-BC, CWOCN, recently joined Mercy Wound Care in Washington. Working in collaboration with Mercy Clinic Surgical Specialists, Jonathan Limpert, MD, Thomas Riechers, MD, Anthony Gildehaus, MD and James Jansen, MD, she sees patients at Mercy Medical Building North – 851 East Fifth Street, Suite 309.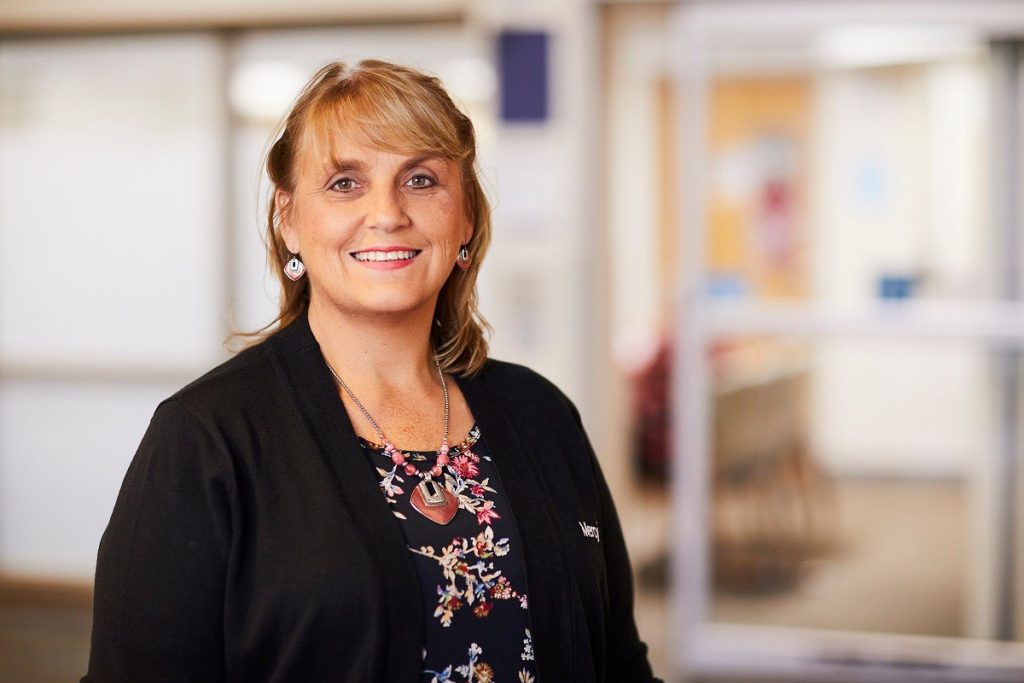 Rhonda Pepmiller, ANP-BC, CWOCN, is now seeing patients at Mercy Wound Care - Washington.
Pepmiller received her Master of Science degree in Nursing from Maryville University in St. Louis. She is board certified with the American Nurses Credentialing Center (ANCC) and the American Association of Nurse Practitioners (AANP). Pepmiller also has a Wound Ostomy and Continence Nurse Certification (CWOCN) from Emory University in Atlanta and is certified in Hyperbaric Medicine.
"Many people suffer from chronic and non-healing wounds, which can be very stressful or painful," said Pepmiller. "My goal is to offer treatment options based on a patient's individual needs. We will also review proper wound care techniques, so they can remain active and in touch with their regular daily activities."
Non-healing wounds can result from diabetes, immobilization, poor circulation, pressure or other conditions. Healing may be complex due to infection, anemia or use of steroids, smoking and obesity.
"Any wound that has not had significant improvement in two weeks would be appropriate for a consultation at Mercy Wound Care," said Pepmiller. "If a patient talks to his or her primary care provider and determines a next step is necessary, we are here to help."
Pepmiller added that they commonly treat arterial and venous wounds, surgical wounds, compromised skin grafts/flaps, diabetic foot ulcers and pressure ulcers. She also works with patients in need of lymphedema therapy and ostomy care.
For more information, call 636-861-7880 or visit the Mercy Wound Care - Washington page.
Media Contacts