October 2, 2019
Dr. Carrie Johans recently joined Mercy Clinic Urology in St. Louis. A transplant from Kansas City, she joked that her husband has trained her to love this city almost as much as he does.
Did you always know you wanted to be a doctor?
My father was a OB/GYN and, because of him, I always thought I might go into the medical field. When I started college at Vanderbilt, I earned my undergraduate degree in Economics, however, I could never imagine being as fulfilled in business as my dad was as a physician.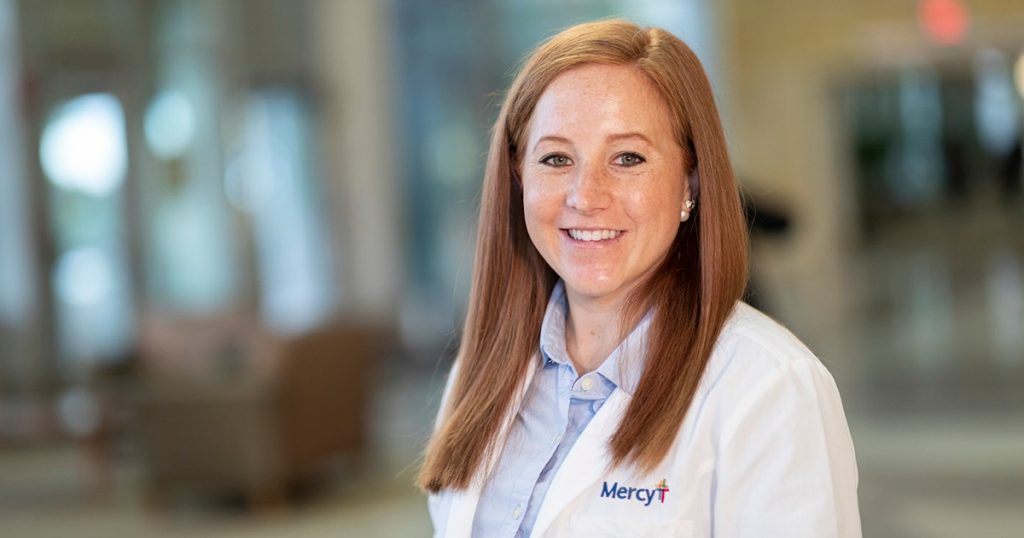 Dr. Carrie Johans recently joined Mercy Clinic Urology.
What drew you to your specialty? 
Urology was actually the first specialty I was introduced to as a medical student at the University of Missouri-Columbia. I had the opportunity to follow one of the faculty and learn how to take a patient's history. I remember seeing men, women and children in one day and being amazed at the variety of care that urology provides.
As urologists, we treat medical and surgical conditions and perform a huge range of surgeries, both large and small. It's not uncommon to see cancer patients, infertility and kidney stones all in one morning. Many urologists follow patients for a lifetime. Urology is unique in the diversity of care provided and no other specialty was ever able to compare.  
During my residency training, I found satisfaction of taking care of patients with kidney stones. I was able quickly help patients who were often in the worst pain of their lives and sometimes very sick. Additionally, over time, we are often able to find ways to prevent stones from recurring. Because of this, I pursued a fellowship at Loyola University in Chicago, Illinois, in endourology, which focused on stone disease and minimally invasive surgery.
What made you want to join Mercy?
My husband is a native St. Louisian and we were excited for our family to move from downtown Chicago closer to countless friends and family. Joining Mercy Clinic Urology offers me an opportunity to provide world-class care to my patients with excellent support from my partners and Mercy Hospital as a whole.
Media Contacts
Bethany Pope
St. Louis, St. Charles, St. Louis - South, Troy, Festus