Mercy, one of the largest Catholic health systems in the U.S., has earned Stage 7 certification from the Healthcare Information and Management Systems Society (HIMSS) for all 28 of its inpatient hospitals and critical access locations, placing them among the world's most technologically advanced health care facilities of their kind.
Certification at "HIMSS Stage 7" puts Mercy hospitals in the top 6% of hospitals around the globe related to use of IT and electronic health records (EHR) capabilities. HIMSS evaluates hospitals using hundreds of criteria, with Stage 7 – the highest stage – serving as an industry-recognized barometer signifying an organization's highly effective use of technology in providing care.
In February 2018, Mercy Hospital St. Louis became the first of the organization's facilities to earn this distinction. Thanks in part to long-running efforts to unify all its locations through standardized processes and a single EHR, Mercy was able to ensure the same advancements and workflows that earned HIMSS Stage 7 for Mercy Hospital St. Louis were also available throughout the Mercy service area.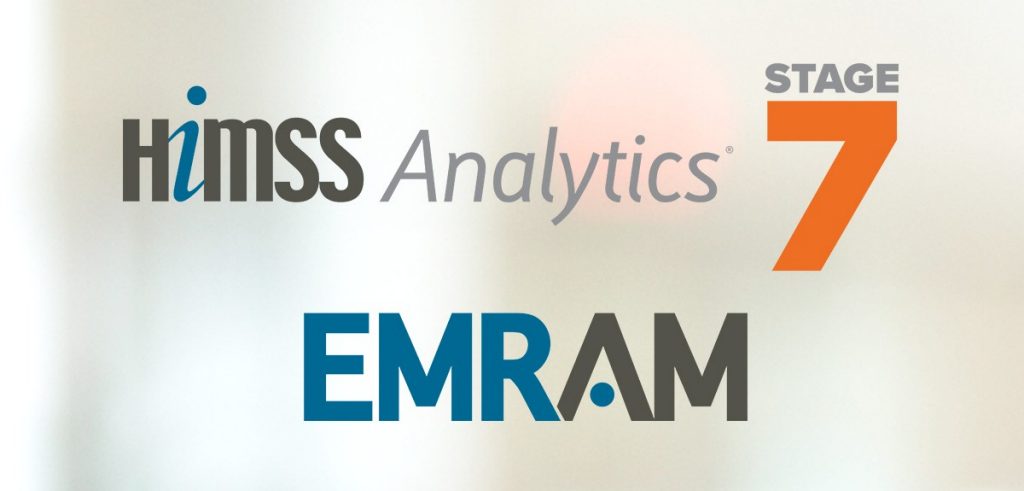 "When Mercy adopted our Epic EHR in 2009, our goal was to build a singular, unified care experience for our patients, so that no matter where they went for care, they could expect the same level of service," said Scott Richert, Mercy's chief information officer. "Having all of our locations earn this distinction based on these shared values is proof positive that we're at our strongest when we're working together as one Mercy."
Well ahead of government incentives, Mercy made the strategic decision in 2004 to install Epic EHR software, making it one of the first in the nation to implement a fully integrated electronic patient record system. With the help of its award-winning IT division Mercy Technology Services, Mercy has been optimizing Epic, advancing data analytics and expanding virtual care services – and now extends these services to hospitals beyond Mercy as well.
For Mercy, this achievement comes on the heels of having nine of its hospitals earn Leapfrog Top Hospital award "A" rankings – a quality distinction that is widely acknowledged as one of the most competitive honors American hospitals can receive.
In the coming months, Mercy will not only begin working toward HIMSS Stage 7 recertification for 2020, but Stage 7 certification for Mercy's ambulatory facilities (which currently rank at Stage 6), and similar certification for its award-winning analytics capabilities. 
Mercy
, one of the 20 largest U.S. health systems and named the top large system in the U.S. for excellent patient experience by NRC Health, serves millions annually with nationally recognized quality care and one of the nation's largest Accountable Care Organizations. Mercy 
is a highly integrated, multi-state health care system including
 more than 40 acute care, managed and specialty (heart, children's, orthopedic and rehab) hospitals, 
convenient and urgent care locations, imaging centers and pharmacies. Mercy has 
900 physician practices and outpatient facilities, more than
4,000
physicians and advanced practitioners and more than 40,000 
co-workers serving patients and families across 
Arkansas, Kansas, Missouri and Oklahoma. Mercy also has clinics, outpatient services and outreach ministries in Arkansas, Louisiana, Mississippi and Texas.
MTS provides and manages technology solutions for Mercy, the nation's first health care provider accredited by Epic, to offer a full suite of electronic health record solutions to other hospitals, including Epic in the cloud, implementation and optimization. MTS' award-winning data analytics help reduce waste, manage health care's highest costs and support a model of care that keeps patients healthier.
Visit mercytechnology.net.