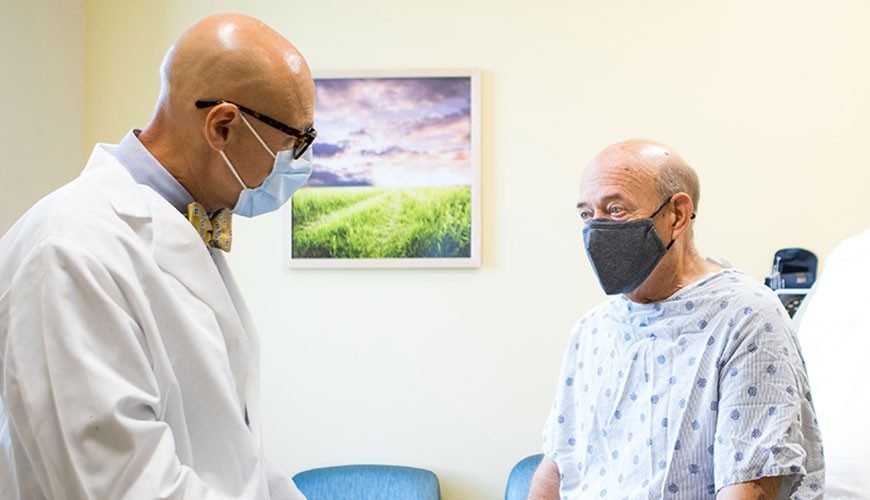 Mercy has physician practices, outpatient facilities, urgent and acute care locations serving patients and families across Arkansas, Kansas, Missouri and Oklahoma.
Named by American College of Cardiology as a top health system for high quality heart care.
Named one of the top five large U.S. health systems from 2016 to  2019 by IBM Watson Health, with the only independent study of its kind to combine rigorous analysis of patient care for more than 300 health systems and nearly 3,000 hospitals
Named a top American employer by Forbes magazine, ranking 108 among 500 employers in the U.S. and spanning 25 industries
Named 2018 "Most Wired" health care organization by the American Hospital Association - the fifteenth time since 1999
Named one of the world's top health care supply chain operations
Ranked as the fourth largest medical group in the U.S. based on a report by SK&A, a leading provider of health care data, compliance solutions and market research. Mercy Clinic, Mercy's physician-governed group of medical providers, is in the company of Kaiser Permanente Medical Group (No. 1), Cleveland Clinic (No. 2) and Mayo Clinic (No. 3)
Ranked the seventh largest Catholic health care system in the nation
Named an "Elite 100" finalist by InformationWeek for Mercy's information technology, alongside top business technology innovators such as Coca-Cola, FedEx and Boeing
Named "Project of the Year" by construction insiders for Mercy's storm-hardened hospital in Joplin, Missouri, that has set the standard in tornado readiness
The Sisters of Mercy were founded by Catherine McAuley, a Catholic woman, almost 200 years ago in the bleakest of societies, Dublin, Ireland. Women didn't have equal citizenship with men, a voice in government or the right to vote, and religious strife was common among Catholics and Protestants.
Key Historical Facts
The first House of Mercy opens in 1827 in Dublin, Ireland.
The Sisters of Mercy were among one of the world's first religious orders not to be cloistered - confined to prayer and quietness within a convent. Instead, the Sisters went out into the communities where they lived to feed the hungry, care for the sick and provide education. They were lovingly named the "Walking Sisters" because of this unique attribute.
The Sisters of Mercy take a fourth vow of service to the poor, sick and uneducated, in addition to the traditional three vows of all religious orders: chastity, poverty and obedience.
During the Crimean War, in the mid 1800s, the Sisters of Mercy worked alongside Florence Nightingale. Mercy's nursing model today was influenced by Nightingale and the care she provided alongside the Sisters of Mercy.
The first Mercy hospital in the world opened in Pittsburgh, Pennsylvania, in 1857.
In the late 1800s, the Sisters of Mercy in St. Louis worked with United Railways Company to offer its employees the first pre-paid health insurance in the country. Around the same time, the Sisters of Mercy in Joplin, Missouri, did something similar by offering care to miners for as little as 25 cents a week.
By the late 1800s, the Sisters of Mercy founded more schools than any other religious order in the English-speaking world.
The Central Bank of Ireland honored Mercy founder Catherine McAuley for her impact on Irish culture by putting her picture on a £5 note.
Many of the thriving hospitals built by the Sisters of Mercy began in unexpected places thanks to their foresight of how the population would shift - Mercy Hospital St. Louis was once an apple orchard and Mercy Hospital Oklahoma City was built on a cow pasture.
The Sisters of Mercy are currently seeking sainthood through the Roman Catholic Church for founder Catherine McAuley. She has already passed the first of three steps and has been declared venerable.
Sisters of Mercy Health System, which was formed in 1986, transitions in 2011 to one name - Mercy - across four states.
Mercy Virtual Care Center is the world's first - dedicated entirely to care outside its own walls, monitoring patients 24/7/365 using high-speed data and video connections and medically intervening when and where patients need it with a comprehensive team approach
Among the first organizations in the U.S. to have a comprehensive, integrated electronic health record that provides real-time, paperless access to patient information
MyMercy, a free service, allows patients to connect online with their doctors, plus see medical information, view test results, renew prescriptions, schedule appointments and e-visits using a personal computer, tablet or smartphone
Health Information and Management Systems Society, a global leader in health care technology, designated Mercy a stage six of a seven-stage process, joining the ranks of health care leaders such as Johns Hopkins and Mayo Clinic 
$60 million data center provides fail-safe protection and power. When an EF5 tornado struck Mercy's Joplin facility in 2011, patient records electronically backed up at offsite data center were immediately available 
vICU, the largest single hub electronic ICU in the nation, provides 24-hour vigilance to critically ill patients. Alongside on-site medical teams, high-definition cameras and sophisticated technology allow specialized ICU physicians and nurses in a central command center to expand each patient's care team

By the Numbers (Fiscal Year 2022)
7th Largest
---
Catholic Health Care System in the U.S.
$7.5 billion
---
Operating Revenue
$134.1 million
---
Traditional Charity Care
$305.2 million
---
Unreimbursed Medicaid
$47.6 million
---
Other Community Benefits
30 Hospitals
---
Acute Care/Critical Access
12 Hospitals
---
Specialty Care
3.26 million visits
---
Outpatient
3,589 Beds
---
Staffed Inpatient
40,000+ Co-workers
---
Health Care
2,300+ Physicians
---
Mercy Clinic
900+ Facilities
---
Physician Practices/Outpatient
179,188 Surgeries
---
Inpatient and Outpatient
706,046 Visits
---
Emergency Room
25,331 Births
---
Maternity Services