As construction of the new David M. Sindelar Cancer Center at Mercy Hospital South progresses, a new honor is being added to the project. The breast center in the new facility will be named the Rooney Breast Center to reflect the Sindelar family's continued support of this project.
"Being able to support Mercy South is an honor and a privilege for us," said Sara Sindelar. "We see the need for comprehensive cancer care to be available here in the south county community where we grew up and still have family and friends. That's why we feel this is such an important investment for our community."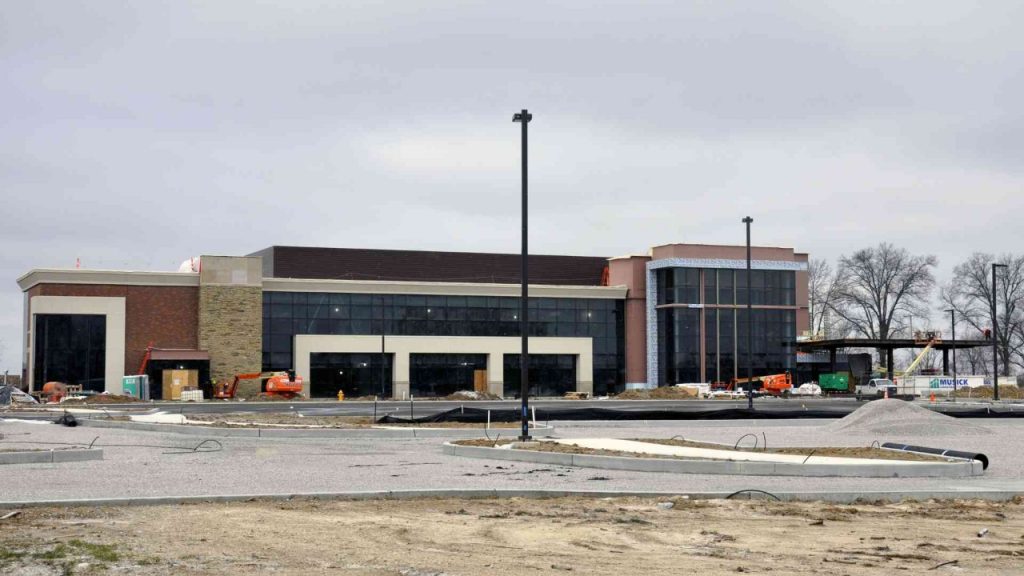 Construction progresses on Feb. 13, 2020, on the David M. Sindelar Cancer Center at Mercy Hospital South, which will include the Rooney Breast Center. The new cancer center is scheduled to open June 1, 2020.
The stand-alone, two-story, 70,000 square foot comprehensive cancer center is named for Sara Sindelar's late husband, David Sindelar, who served as the CEO and longtime board chairman of St. Anthony's Medical Center leading up to its affiliation with Mercy and name change to Mercy Hospital South.
The Rooney Breast Center name was chosen to honor Sara Sindelar's family following a donation from the Sindelar Family Charitable Fund of the St. Louis Community Foundation. The Rooney Breast Center will include mammography, a breast care navigator, bone density screenings and other services dedicated to women's health. Patients will be able to access these services through its own dedicated entrance.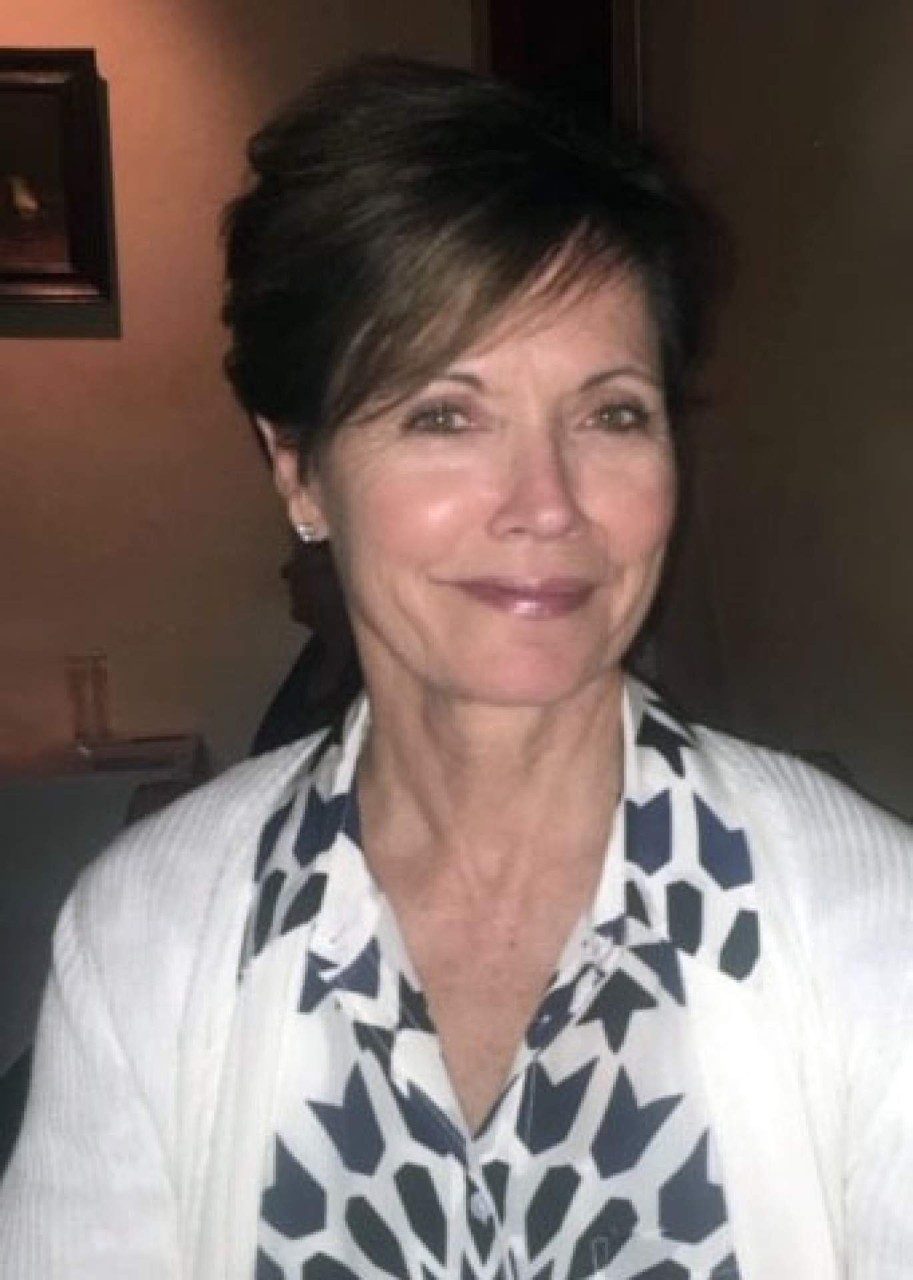 Sara Sindelar
"The relationship between the Sindelar family and Mercy South exemplifies how our mission to serve thrives through the support of the south county community we serve," said Sean Hogan, president of Mercy Hospital South.
"Mercy South wouldn't be where it is today without Dave and Sara Sindelar," said Win Reed, board chairman for Mercy Hospital South. "It's more than just their financial support. The leadership they have provided us has shaped me and other Mercy South leaders and allows us to carry out our mission."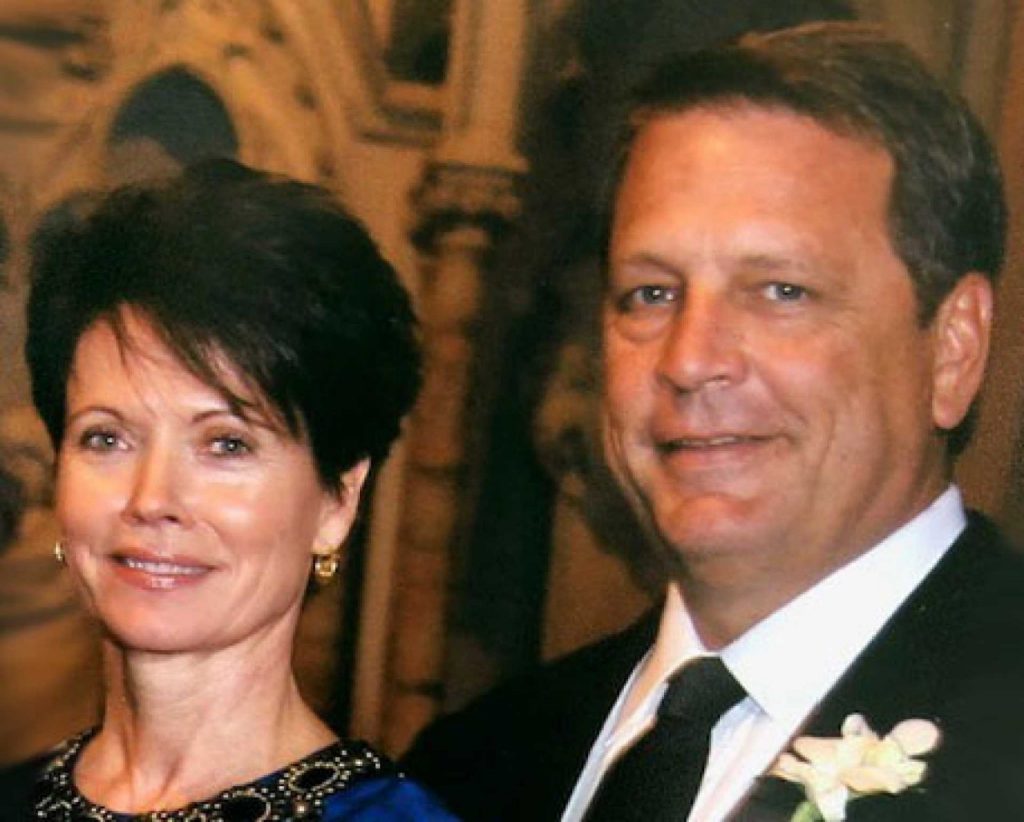 Sara and Dave Sindelar
The Sindelar Cancer Center and Rooney Breast Center are scheduled to open at Mercy South on June 1, 2020.*
*The opening has been delayed due to the impact of the novel coronavirus (COVID-19) pandemic.
Learn more and take a virtual tour of the David M. Sindelar Cancer Center at Mercy Hospital South.