Arkansas Sen. John Boozman, right, listens as Kim Russell, director of nursing at Mercy Hospital Booneville, talks about rural health care on Aug. 18.
Sen. John Boozman stopped by Mercy Hospital Booneville and Mercy Hospital Waldron on Aug. 18 to say "thank you" to local health care workers. The senator spoke about the crucial role rural hospitals play, especially during challenging times. Also during the senator's visit, he recognized two Mercy co-workers as "Health Care Heroes."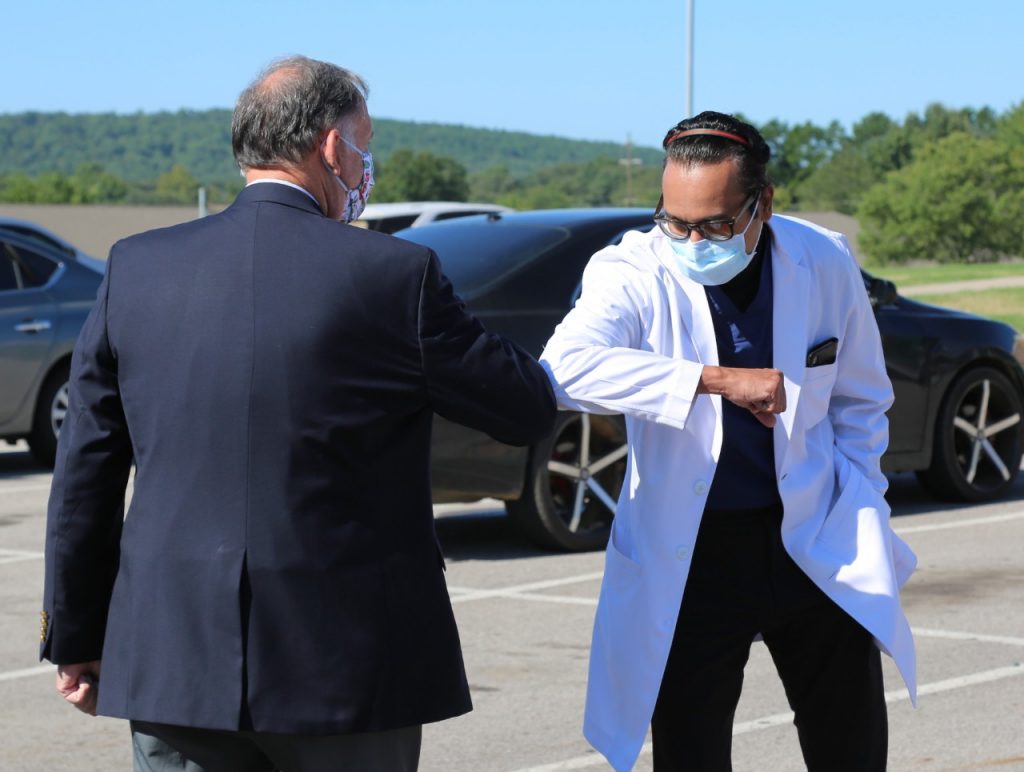 Dr. Syed Hamid, right, bumps elbows with Sen. John Boozman during Boozman's visit to Mercy Hospital Booneville on Aug. 18.
Dr. Syed Hamid

Dr. Hamid is a family medicine specialist who has served as a hospitalist for Mercy critical access hospitals for the past 15 years. While many rural hospitals have been forced to close over the past few years, Mercy critical access hospitals have not only remained viable, they have flourished. Dr. Hamid is dedicated to practicing in a rural setting and has an ultimate goal of providing patients with a level of medical care that allows them to remain within their own communities for their health care needs. 
Since 2016, Mercy's critical access hospitals have experienced a 66% increase in inpatient volume, while realizing strong financial performance. 
"Dr. Hamid is truly a wonderful physician and as an ER physician," said Dr. Candy Lindsey, ER medical director for Mercy Fort Smith's four critical access hospitals. "I am thankful for his partnership as we work together to ensure rural residents have sufficient and timely access to necessary and appropriate health care services."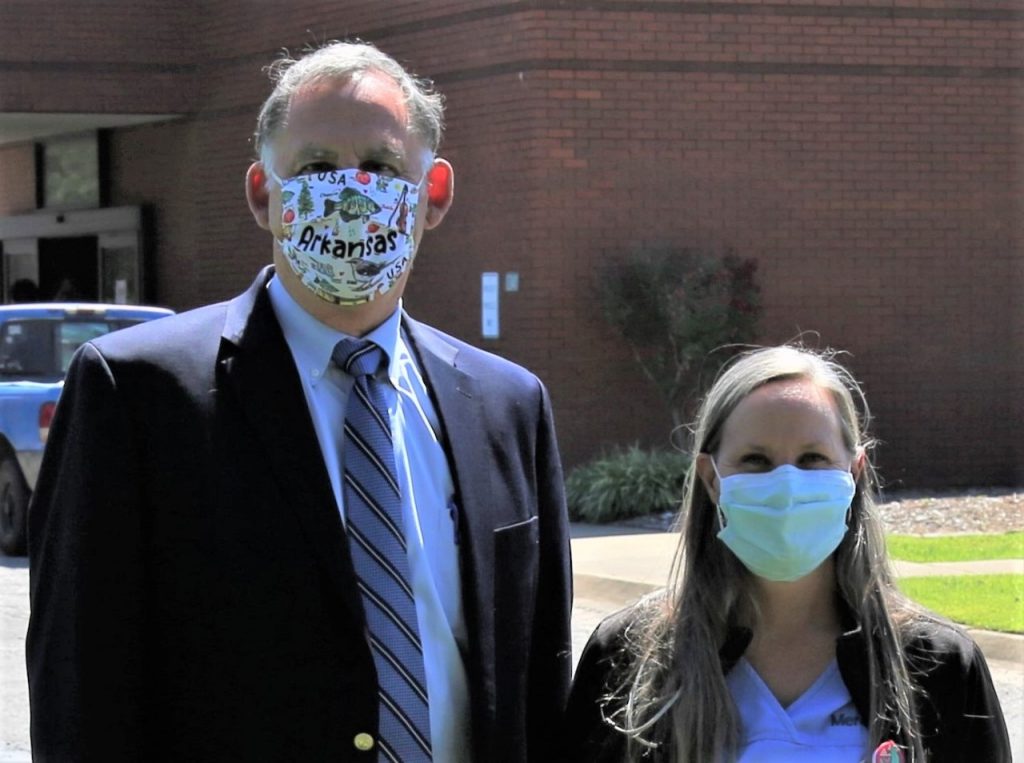 Sheila Nix, right, clinical nurse supervisor at Mercy Hospital Waldron, was named a "Health Care Hero" by Arkansas Sen. John Boozman, left.
Sheila Nix
Sheila Nix has worked for Mercy for more than 25 years, starting as a new grad LPN and working her way up to her current position as clinical nurse supervisor in Waldron. Sheila has been described by her peers as having a compassionate, caring heart and someone who goes above and beyond to help co-workers, not just in nursing, but in every department. 
"While in the Waldron ER, I have been impressed with all of the ER staff who are uniformly kind, concerned and competent," said Dr. Steve Nelson, Mercy ER physician. "I have especially noted Sheila Nix as the 'go to' person in terms of standard of ER care and the point person with any questions about what to do for any particular situation in the ER or what path needs to be taken for a problem that arises. Counting on her has been invaluable in getting our patients taken care of the 'Mercy-way' in Waldron."
Arkansas Sen. John Boozman, right, speaks with Sheila Nix, left, and Kim Russell at Mercy Hospital Waldron on Aug. 18.