The coronavirus pandemic presents challenges for everyone, forcing people to weigh the risk of exposure with the risk of missing out on needed care. Those risks are amplified for patients with compromised immune systems, including breast cancer survivors like Brenda.
Brenda, who asked to be identified by only her first name, is not only a breast cancer survivor.  She also survived leukemia, received a bone marrow transplant and suffers from other health issues related to her fight against these diseases.
"Wearing a mask has been a way of life for me for the last 11 years," Brenda said. "Leaving my house causes me anxiety because of my heightened risk of any infection, including COVID-19."
As elective and preventative health care services opened back up, Brenda knew she had a follow up mammogram scheduled for June. "My mom convinced me, as a breast cancer survivor, I needed to get out of the house and get my mammogram."
Brenda was scheduled to visit the Breast Center at Mercy Hospital South, which is now known as the Rooney Breast Center. It has opened in its new location within the David M. Sindelar Cancer Center, where it has its own dedicated entrance. Brenda called ahead to ask what safety measures were in place to protect her.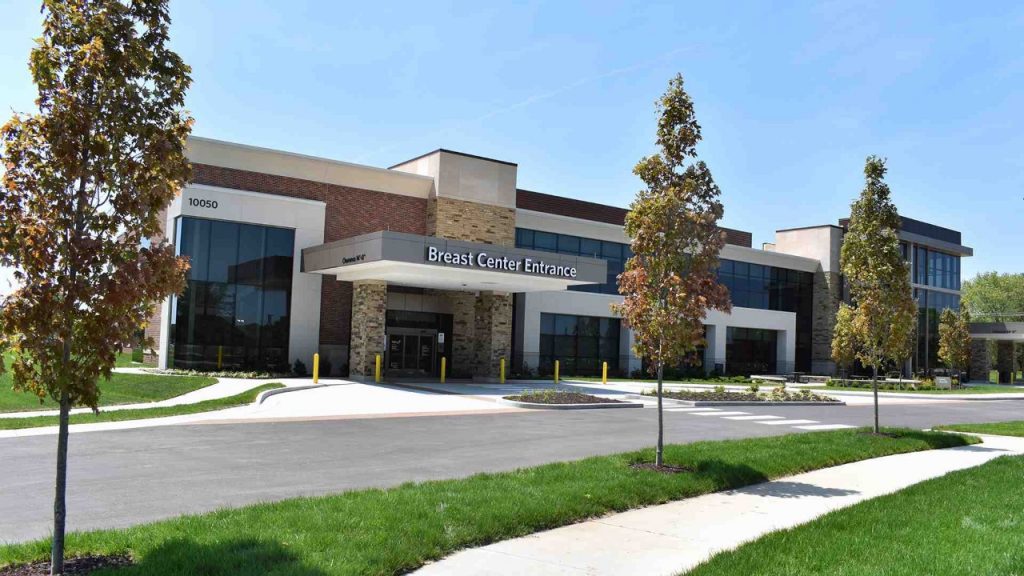 The dedicated entrance to the Rooney Breast Center within the David M. Sindelar Cancer Center at Mercy Hospital South.
"Our lead mammographer, Tricia Morlan, went into detail about our safety procedures," said Sonja Cranmer, manager of the Rooney Breast Center. "Everyone wears masks and gloves. We keep everyone spaced apart except when we need to work with a patient. We schedule appointments to allow us to limit the number of patients in the waiting room at any one time. We wipe down high touch surfaces."
With her health history, Brenda asked if extra steps could be taken to make her feel more comfortable during her visit. Morlan told Brenda she would add a new gown to her personal protective equipment just for Brenda's care. And the team at the Breast Center scheduled an appointment at the start of their day to allow Brenda to come in and leave before any other patients arrived.
"They went over and above for me, and not everyone will do that. I expressed concerns and they didn't hesitate to offer a helpful solution. I was nervous at first but felt at ease while I was there. On top of that, everyone was so nice every step of the way," Brenda said. "As I was getting ready to leave, I asked Tricia if she performed a 3D mammogram, which she did. I asked if I could see it. Not only did she show it to me, she explain how it works a layer at a time."
The best news is the screening showed Brenda's breast cancer remains in remission, one more reason for Brenda to breathe a little easier.