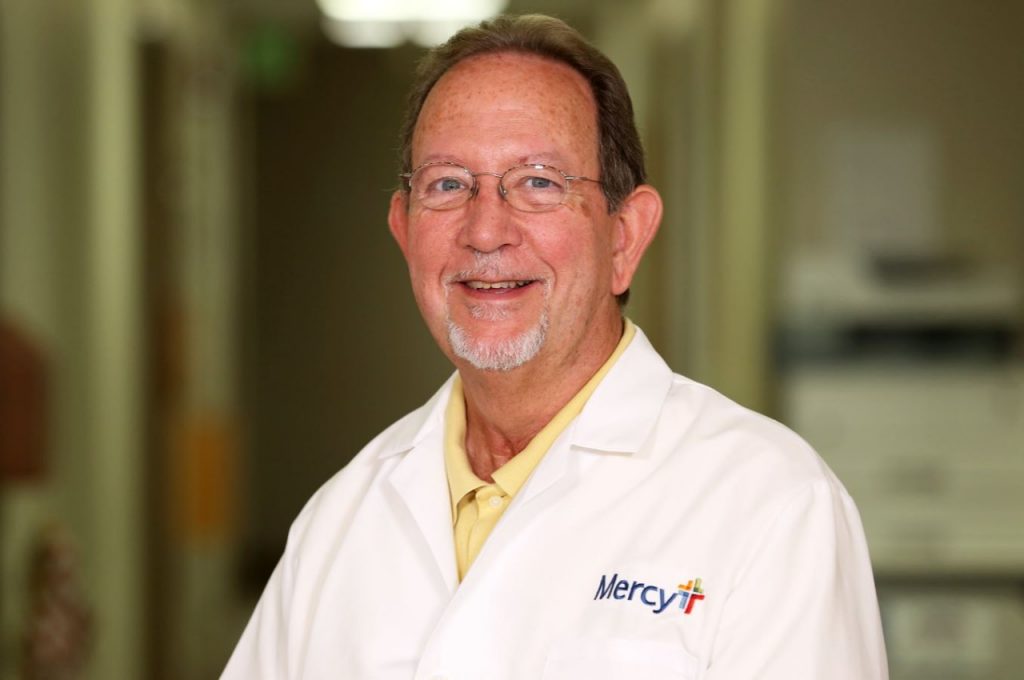 Dr. Thomas Kelly
Dr. Thomas Kelly, MD, recently began performing outpatient procedures at Mercy Clinic General Surgery – Booneville.
Dr. Kelly is a general surgeon who began his practice at Mercy in July 1982. He is now accepting new referrals at his Booneville practice.
He will be available 8 a.m. to 4 p.m. Tuesdays for endoscopy procedures and 8 a.m. to 4 p.m. Wednesdays for other outpatient care, such as gallbladder, hernia and colon procedures, breast biopsies, lesion and cyst removal and other procedures. Clinic hours for post-procedure follow-ups will be 9 a.m. to 5 p.m. Thursdays.
Dr. Kelly said he was first influenced to go into surgery by Dr. Alton Ochsner Sr., MD, who performed major surgery on Dr. Kelly when he was a child.
"I hope to use my skills in surgery to provide care for the people of Booneville and surrounding communities," he said.
Dr. Kelly holds a bachelor's degree in chemical engineering from Louisiana State University and his Doctor of Medicine from Tulane University School of Medicine.
He and his wife, Jennifer Tipton Kelly, live in Fort Smith and have two children, son Andrew Kelly and daughter Jade Armour.
"We could not be more excited about the addition of Dr. Kelly to our Booneville community," said Juli Stec, vice president of operations for Mercy. "Our goal is to continue to increase access to care for our rural residents, with specialty outreach clinics being a key strategic initiative to expand and enhance health care in our rural communities."
Mercy Clinic General Surgery – Booneville is at 880 W. Main St. Phone: 479-508-8263.