December 4, 2020
Families have a new option for their primary care in Washington with Christina Garretto, DO, joining the team at Mercy Clinic Primary Care – Patients First Drive.
Dr. Garretto is board certified in family medicine and is knowledgeable in a wide variety of conditions thanks to her experience as both a family medicine physician and an urgent care physician. She also serves as an associate professor of clinical family medicine at Saint Louis University School of Medicine. In addition to her passion for caring for her patients, Dr. Garretto enjoys running, dancing and cooking.
Did you always know you wanted to be a doctor?
I've known that I wanted to be a doctor since I was about nine years old. I loved my pediatrician and volunteered in the hospital as a candy striper and really enjoyed helping patients and seeing what doctors did every day with patients and their families. My experiences solidified my desire to pursue becoming a physician.
What drew you to your specialty?
I love the field of family medicine because I am privileged to take care of families and patients of all ages. It is so fulfilling to build relationships with families, and it often helps me take better care of patients when I know more about the family background and dynamics.
What made you want to join Mercy?
I completed my internship and residency with Mercy. During that time, I appreciated how Mercy provides dignity and empathy toward patients in hard times when they need it most, and that Mercy demanded excellence from physicians in providing care to their patients. I felt my patients were being served in a compassionate manner, which was very important to me. When it came time to look for a job, I knew that Mercy's values were a good fit with my own and that I would be able to provide my patients with excellent care within the Mercy system.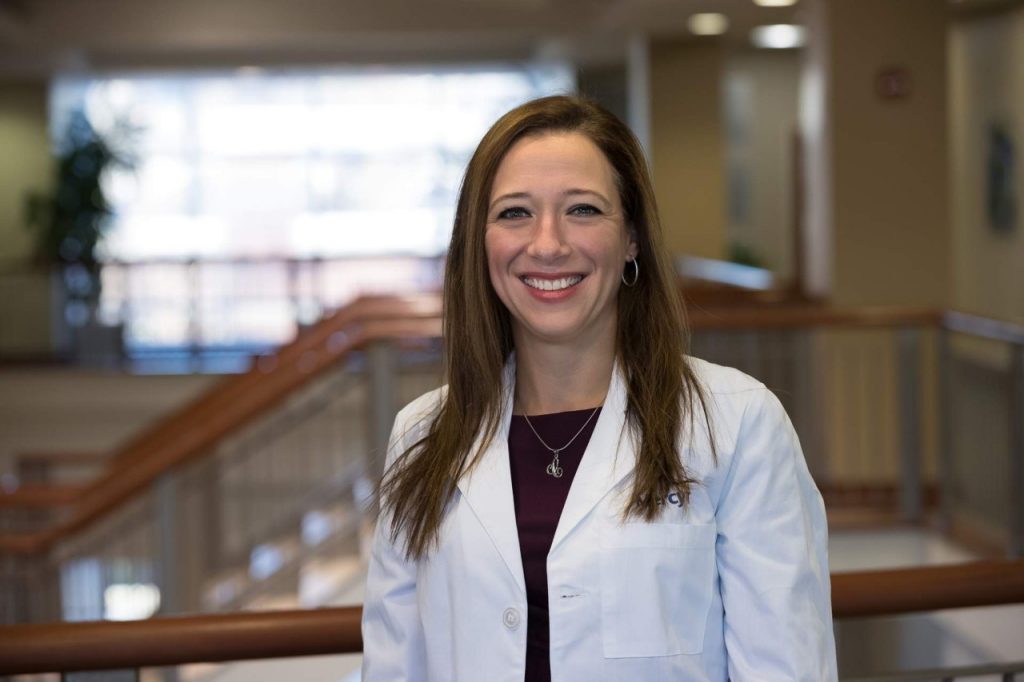 Dr. Christina Garretto is a family medicine physician at Mercy Clinic Primary Care - Patients First Drive.
Media Contact
Bethany Pope
St. Louis, St. Charles, St. Louis - South, Troy, Festus