To protect those who are committed to teaching our community's kids, Mercy Hospital Lebanon just donated 800 masks and two hand sanitizing stations to the Lebanon School District.
"We wanted the teachers and every employee of the Lebanon School District know how much we appreciate them and everything they're doing to make both in-person and virtual learning happen this year," said Nicki Gamet, administrator for Mercy Hospital Lebanon. "This gift ensures they have good quality masks that are also fun – they feature the Yellowjacket mascot to keep school spirit high!"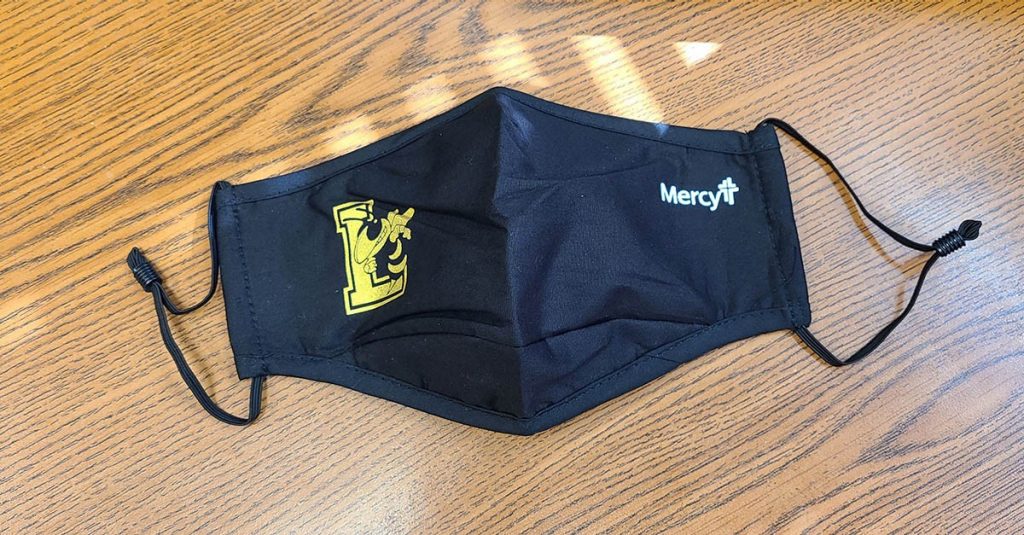 The donated masks feature the Yellowjacket logo to keep school spirit high.
The district will distribute the masks during the next few days. "We are so grateful to Mercy Hospital Lebanon for their generous donation to Lebanon School District staff, and we know our staff will enjoy wearing their Yellowjacket masks," said Dr. David Schmitz, superintendent of Lebanon schools. "Mercy has been a valued partner to Lebanon schools for many years, and this is yet another example of their continuous support. We cannot adequately express how much we appreciate Mercy staff for the important work they do for our community always, but especially during the COVID-19 pandemic."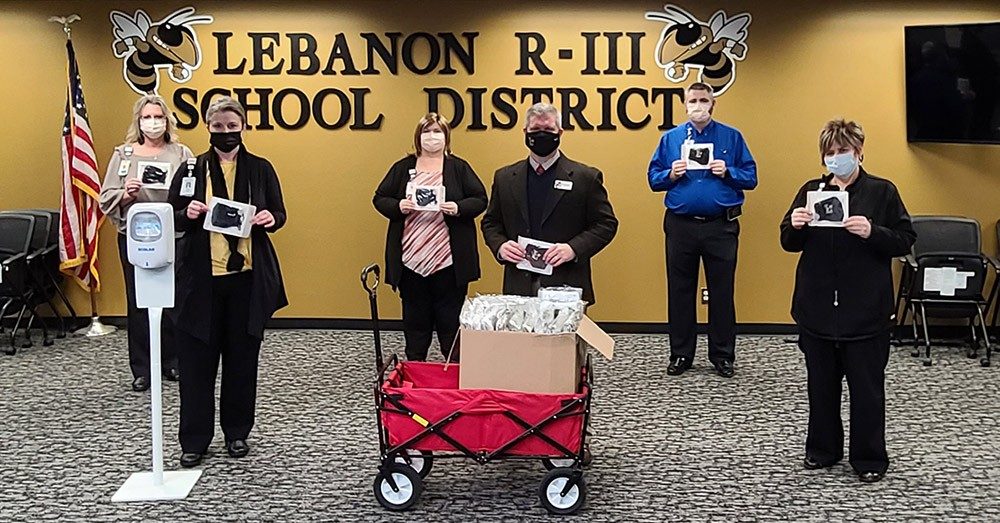 Mercy leaders present the masks and sanitizing stations to Lebanon school leaders.
Even as Mercy works to vaccinate the community according to state guidelines, it's still important for people to mask, wash their hands and socially distance. "The number of inpatients at Mercy Lebanon with COVID-19 has steadily decreased," Gamet said. "We know that's due to everyone's diligence in following health guidelines. We're so thankful to be this community's hospital and to not only serve people when they're ill, but to keep them healthy whenever possible."