ST. LOUIS – For the third year, Newsweek magazine ranked Mercy Hospital St. Louis as one of the World's Best Hospitals. Of more than a thousand hospitals evaluated, Mercy St. Louis ranked No. 38 in the top 50 U.S. hospitals.
"After a challenging year in health care and across the board, continuing to be recognized for our quality care speaks volumes," said Stephen Mackin, Mercy executive vice president and Mercy St. Louis community president. "Patients can rest assured our focus on quality has remained strong throughout the pandemic and as we adapted to care for both COVID-19 patients and all those who needed other medical services."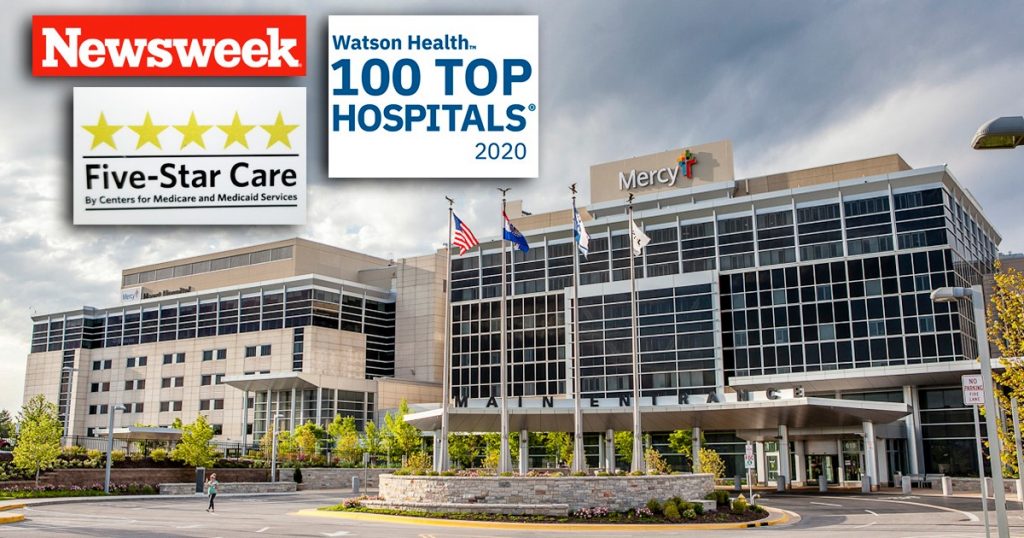 Mercy Hospital St. Louis is a CMS Five-Star Hospital, a Watson Health 100 Top Hospital and a Newsweek Top 50 Nation's Best Hospital.
Newsweek and Statista, the world-leading statistics portal and industry ranking provider, developed a rigorous methodology to ensure the quality and validity of the ranking. Three data sources were used: hospital recommendations from peers, patient experience and various medical key performance indicators. The complete methodology is available here.
In addition to the Newsweek ranking, Mercy St. Louis is a CMS Five-Star Hospital, a 100 Top Hospital by Watson Health and a Leapfrog Top Hospital and Leapfrog Straight A hospital.