Mercy Clinic Orthopedic Surgery has opened in south Oklahoma City, the first new Mercy clinic in the area since the opening of Mercy Hospital Oklahoma City – South nearly two years ago.
"This year, Mercy will celebrate 75 years of serving Oklahomans, and the opening of this new orthopedic surgery clinic is evidence of our continued, long-lasting commitment to every part of the greater metro area," said Dr. Jesse Campbell, community president of Mercy Clinic Oklahoma.
Dr. David Parker has also joined Mercy and will see patients at the new south Oklahoma City clinic at 5600 SE 67th St. He'll perform surgery less than a mile away at Mercy Hospital in south Oklahoma City.
Dr. Parker specializes in sports medicine with an emphasis on shoulder reconstruction and shoulder injuries but is available for all general orthopedic injuries and concerns.
"Often, when patients come to see me, they are in pain or discomfort and have a diminished quality of life due to some kind of injury," said Dr. Parker. "I want every patient to know we'll do everything we can to help them regain the kind of quality of life they are used to."
Dr. Parker, an Oklahoma City native, completed his undergraduate studies at the University of Oklahoma and received his medical degree at the OU College of Medicine. He completed a residency in orthopedic surgery at Louisiana State University – Shreveport in Shreveport, Louisiana, and a fellowship in sports medicine and shoulder reconstruction at Cincinnati Sports Medicine and Orthopedic Center in Cincinnati, Ohio.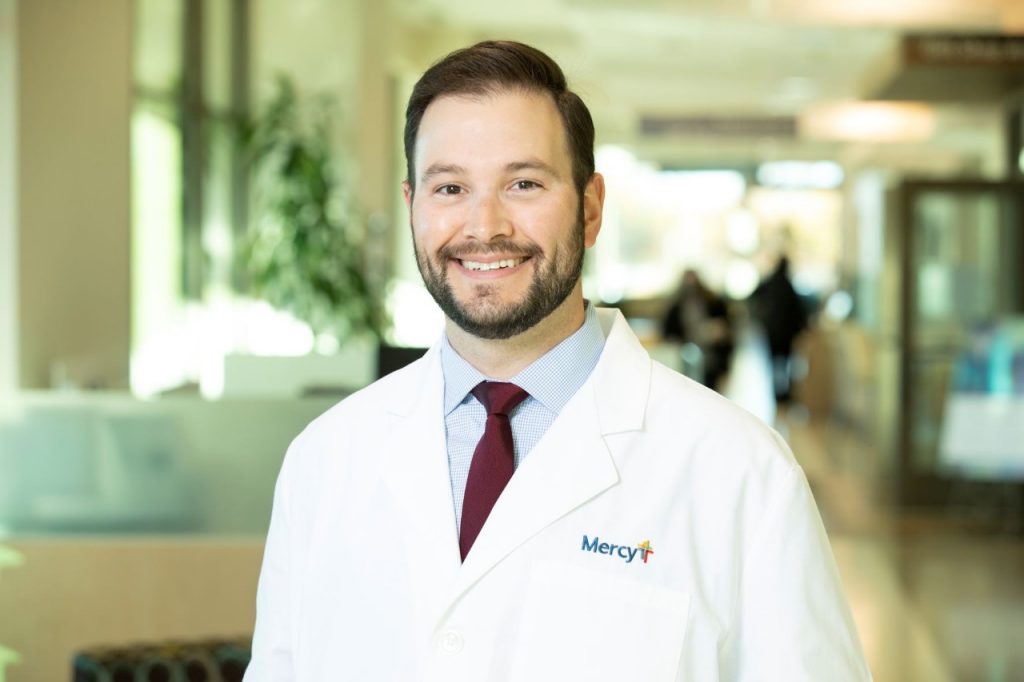 Dr. David Parker has joined Mercy Oklahoma City