Ultrasound and X-ray services have been available at Mercy Hospital Watonga for many years. Now a more than $211,000 investment from Mercy ensures that the most up-to-date technology provides patients with the newest imaging services available.
"Mercy is committed to investing in new technology that will help patients in this community," said Bobby Stitt, administrator at Mercy Hospital Watonga. "These imaging upgrades will improve care and make it easier for our team to diagnose and treat patients."
Medical imaging helps to diagnose everything from broken bones to pregnancy. Without this equipment, patients in the community would have to seek imaging services outside of Watonga.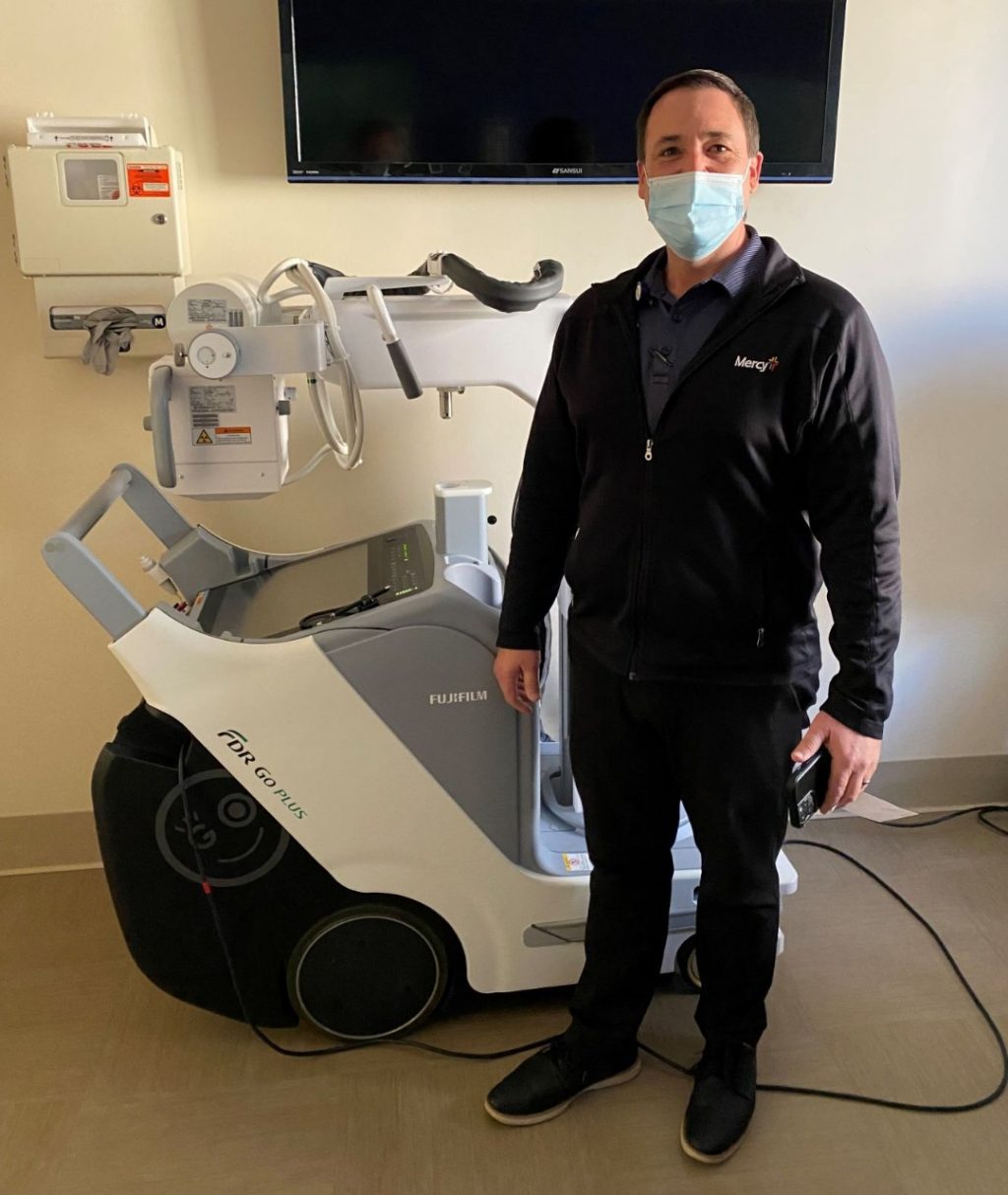 A new mobile ultrasound unit is available for patients at Mercy Hospital Watonga.
The prior ultrasound unit has been in use for over 15 years, and the X-ray unit even longer. Both needed to be retired to make way for upgraded technology. The new ultrasound unit cost more than $86,000, the new portable X-ray unit over $125,000.
"Our caregivers are excited about the capabilities of these new units," said Kenny Thompson, manager of operations at Mercy Hospital Watonga. "The upgraded technology is more usable for technicians and easier to read for radiologists. They both offer improved digital resolution which will ultimately increase more accurate diagnoses."
In addition to pregnancy-related screenings, the new ultrasound unit can provide imaging for heart, thyroid and other abdominal organs.
Mercy Hospital Watonga will also be adding a new CT scanner later this spring. This advanced piece of imaging technology is not available in many critical access hospitals and has the capability to take a digital 16-slide image of the body. These scans show bone, muscle and other organs in detail and can help to diagnose internal injuries quickly and painlessly.
Together, the new technology will allow Watonga residents access to advanced diagnostic tools close to home. To schedule with Mercy Hospital Watonga radiology and imaging services, call 580-623-7211, ext. 2312.