Jim Gebhart was selected to lead Mercy's operations in Oklahoma, including its clinics, nine acute care and two rehabilitation hospitals across the Sooner state. Gebhart currently serves as community president of Mercy Hospital Oklahoma City and will continue in this role.
As community president of operations for Oklahoma, Gebhart will focus on developing and implementing strategies to create the best experience for consumers and patients across the state who seek care at Mercy regardless of where they live.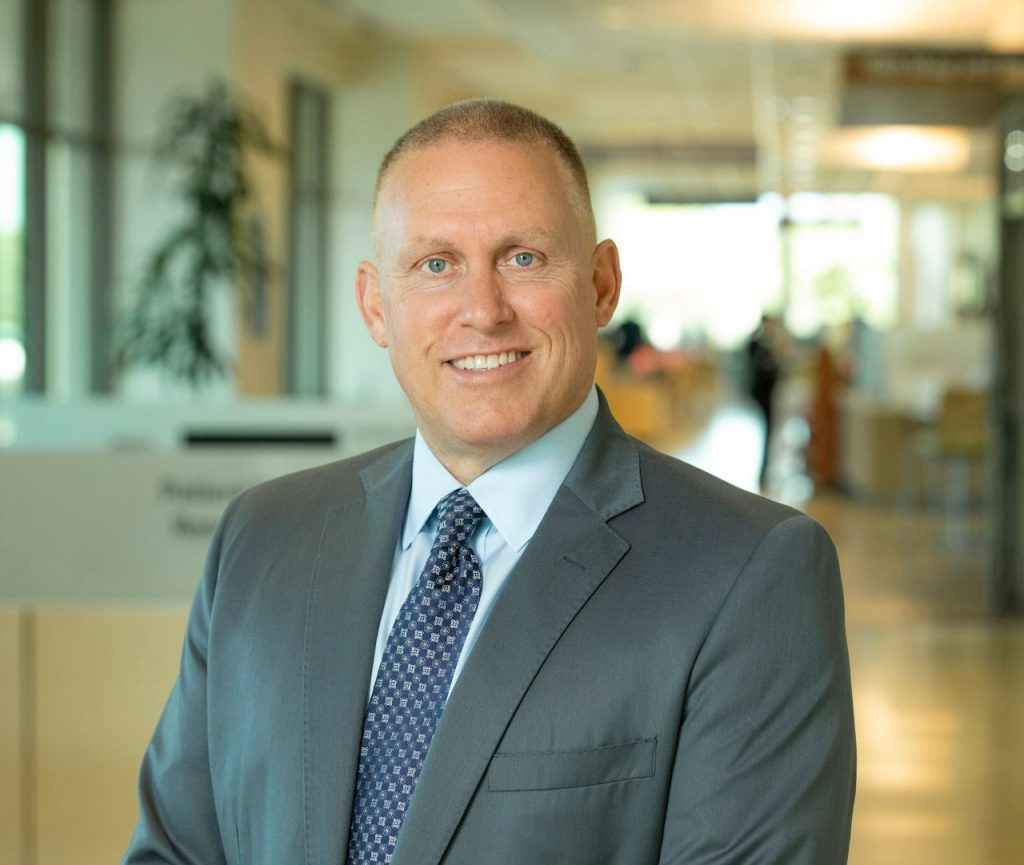 Jim Gebhart, FACHE
"We want to focus on all of our Mercy Oklahoma hospitals and clinics working together to make a consistent experience for patients whether they live in Tishomingo, Watonga, Ada, Admore or Oklahoma City," said Gebhart. "We learned a lot over the last three years working more closely than ever during the pandemic. During that time, we realized there are so many challenges to overcome in health care – and many continue today. It's better for our patients and our co-workers when we work together as a region to share resources, expertise and innovations."
A native of Burns Flat, Oklahoma, Gebhart has led Mercy Hospital Oklahoma City since 2009, overseeing the building and expansion of Mercy's campus off I-35 in Edmond, the Coletta Building in Oklahoma City that houses oncology services and the addition of Mercy's hospital in south Oklahoma City in 2020. He is currently overseeing the building of the Love Family Women's Center and leads Mercy's relationship with Oklahoma Heart Hospital, which provides cardiology services for patients on both Mercy hospital campuses in Oklahoma City. 
"Mercy has a rich 139-year history in Oklahoma with the Sisters of Mercy leading and serving Oklahomans through mining explosions, education and eventually into health care with the purchase of Oklahoma City General Hospital in 1947," said Dr. John Mohart, president of Mercy communities, who leads operations for all Mercy hospitals. "Their legacy reminds us of the importance of remaining nimble and switching gears as different needs arise in our communities. Jim's new role will help us do that in Oklahoma."
Gebhart is a graduate of Oklahoma Baptist University, where he earned a bachelor's in business administration. He also holds a master's from the University of Dallas Graduate School of Management in health care administration.