ST. LOUIS - Clinical Trial Podcast, focusing on clinical trial management, recently interviewed JoAnne Levy, Mercy Research vice president. They discussed Mercy's community health system-based research organization as well as Levy's career journey and approach to learning and leadership.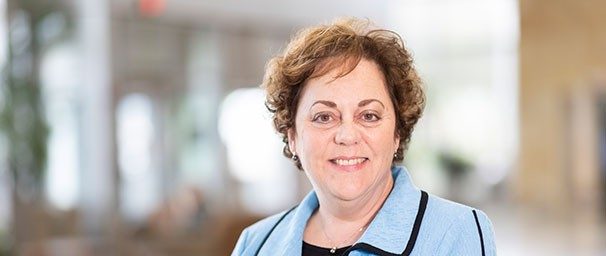 JoAnne Levy, vice president of Mercy Research
During the interview, Levy shared how Mercy places a strong emphasis on establishing lifelong patient relationships and its significant investment in research. She highlighted the importance of having passionate providers who serve as principal investigators, along with dedicated clinical research staff. Levy also stressed the need to not lose sight of the "why" – the ultimate goals of improving medical knowledge and serving Mercy's patients.
The podcast page includes detailed show notes, allowing listeners to skip to specific sections of the interview if they prefer not to listen to the entire conversation. Listen to it here.
Mercy
, one of the 20 largest U.S. health systems and named the top large system in the U.S. for excellent patient experience by NRC Health, serves millions annually with nationally recognized quality care and one of the nation's largest Accountable Care Organizations. Mercy 
is a highly integrated, multi-state health care system including
 more than 40 acute care, managed and specialty (heart, children's, orthopedic and rehab) hospitals, 
convenient and urgent care locations, imaging centers and pharmacies. Mercy has 
900 physician practices and outpatient facilities, more than
4,000
physicians and advanced practitioners and more than 40,000 
co-workers serving patients and families across 
Arkansas, Kansas, Missouri and Oklahoma. Mercy also has clinics, outpatient services and outreach ministries in Arkansas, Louisiana, Mississippi and Texas.