ST. LOUIS - Mercy's Ron Trulove, a reimbursement and government relations consultant, has been honored with the Missouri Hospital Association's highest award, the Distinguished Service Award. The award honors Trulove's influence as a statewide and national leader in hospital finance, with emphasis on Missouri Medicaid policy.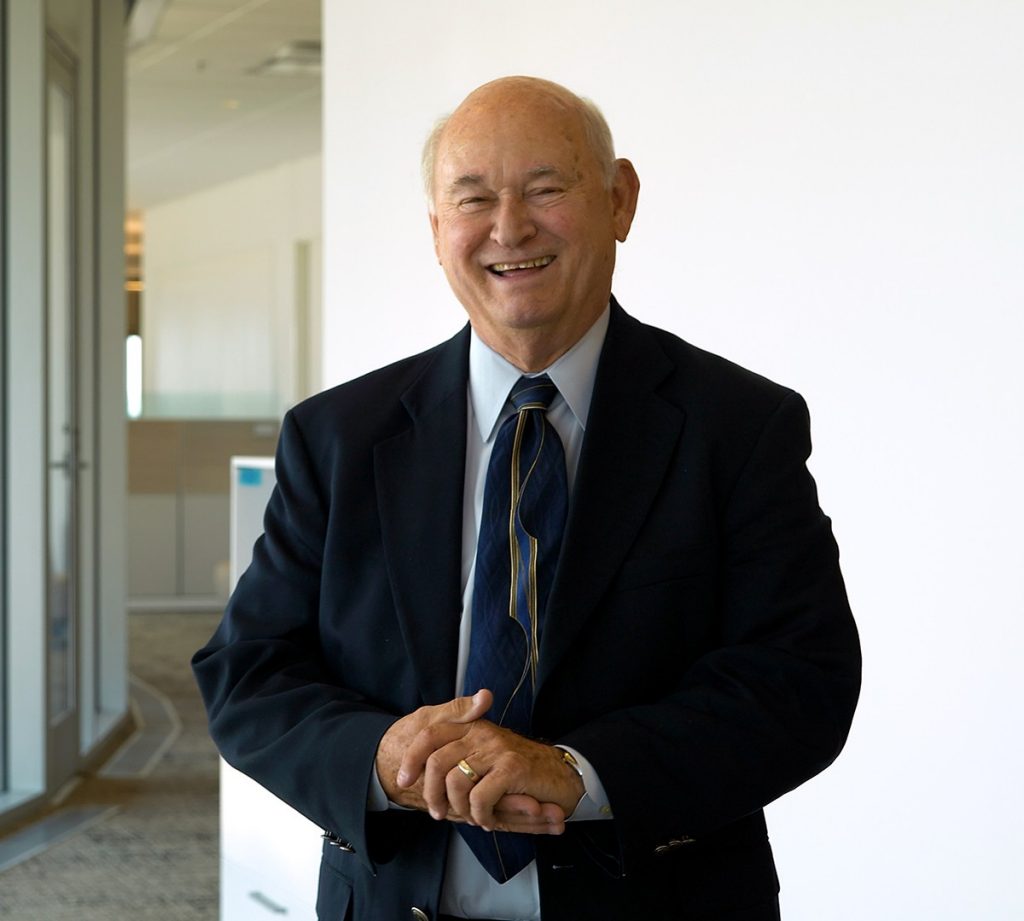 Ron Trulove was honored with the Missouri Hospital Association's highest award, the Distinguised Service Award.
"Ron's contribution to state and federal policy related to hospital finance is difficult to overstate," said Jon D. Doolittle, MHA president and CEO. "His wisdom and leadership have been essential to maintaining the state's Federal Reimbursement Allowance program, which underpins Medicaid payments in Missouri. His broad vision, coupled with his technical expertise, secured and safeguarded Medicaid coverage for millions of Missourians throughout the decades."
Trulove is a nationally recognized expert on health care finance. Throughout 57 years of service in hospital finance, he has worked within the system to support the sustainability of hospitals and care delivered within the communities they serve.
"Ron sees a way to connect his gifts, through working with MHA, helping to enact legislation that helps people," said Cheryl Matejka, Mercy senior vice president and chief financial officer. "While he is — financially, and from a governmental relations perspective — very gifted, in the end, Ron sees it as a way to care for people."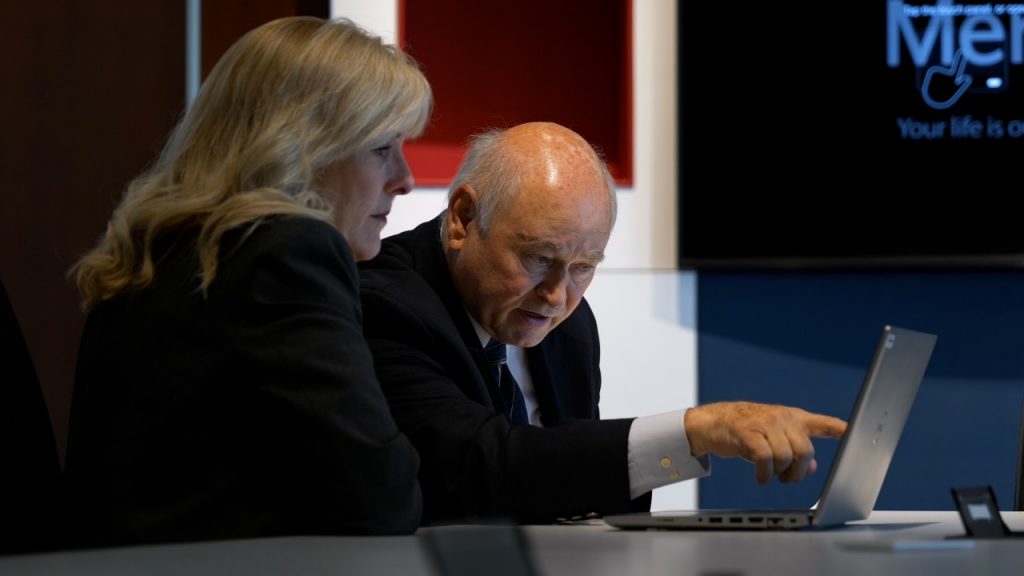 Ron Trulove with Cheryl Matejka
Trulove's contribution to the stability of the Missouri Medicaid program has been profound. The FRA supports a significant share of the state's investments in Medicaid. Since the FRA Policy Committee was established at MHA in 2001, Trulove has been a member, and he has chaired the committee since 2015. Under his leadership, the FRA has delivered lasting value to the state, stabilized Medicaid reimbursement for hospitals and supported coverage for vulnerable Missourians. His wisdom has allowed the state's hospitals to navigate numerous finance-related challenges, and his leadership has been essential throughout managed care expansion in Missouri.
Mercy, one of the 20 largest U.S. health systems and named the top large system in the U.S. for excellent patient experience by NRC Health, serves millions annually with nationally recognized quality care and one of the nation's largest Accountable Care Organizations. Mercy is a highly integrated, multi-state health care system including more than 40 acute care, managed and specialty (heart, children's, orthopedic and rehab) hospitals, convenient and urgent care locations, imaging centers and pharmacies. Mercy has 900 physician practices and outpatient facilities, more than 4,000 physicians and advanced practitioners and more than 45,000 co-workers serving patients and families across Arkansas, Kansas, Missouri and Oklahoma. Mercy also has clinics, outpatient services and outreach ministries in Arkansas, Louisiana, Mississippi and Texas.