1326 S. Service Road West
Hours of Operation:
By appointment only. Please call to schedule.
The Mercy Diabetes and Nutrition Center is an important resource for all of our patients. Studies have shown that better educated diabetic patients regularly monitor blood sugar levels, increasingly comply with prescribed therapy regimens, achieve lower A1c levels and live longer, healthier lives. In addition, nutrition counseling can be an important part of treatment programs for a variety of diseases and disorders, including cancer, heart disease and obesity.
Diabetes Education
Our Mercy Diabetes and Nutrition Center team in Saint Clair, MO consists of a nurse practitioner, registered nurse and registered nutritionist - all who have earned recognition as leaders in diabetes education. They provide Type II adults and pediatric patients, Type I adults, gestational diabetic patients, and pre-diabetic patients with the support and training they need, including:
Disease overview
Individualized nutritional counseling
Home glucose monitoring
Medication
Insulin pumps
Intensive insulin therapy
Physical activity
Acute/chronic complications
Weight Management and Nutrition
Nutrition counseling is provided by a registered licensed nutritionist who will include an individual nutritional assessment with meal planning and goal setting. One-on-one sessions provide medical nutrition therapy for physician prescribed diets, including:
Weight management
Pediatric weight management
Hypoglycemia
High cholesterol
Oncology nutrition counseling
High blood pressure
Prenatal nutrition and gestational diabetes
Kidney disease
Diabetes
Celiac disease
Eating disorders
Healthy eating
Gastrointestinal disorders
Services Offered
Our Providers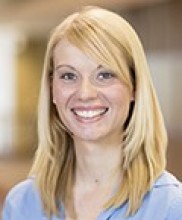 Danielle Clapper, RD, LD, CDE
Our Locations
901 Patients First Drive
Washington, MO 63090
20 The Legends Parkway
Eureka, MO 63025
1001 Cardwell Street
St. Clair, MO 63077