Suite 200
Services are provided by Mercy Hospital St. Louis
Learn more »
Hours of Operation:
Monday-Friday: 8 a.m. - 6 p.m.
Autism spectrum disorder (ASD) is a diagnostic term used to describe a range of developmental challenges affecting socialization, communication and behavioral functioning. Children with ASD have difficulties with social interaction as well as verbal and nonverbal communication, and also exhibit patterns of restricted interests and repetitive behaviors.
Symptoms range from mild to severe, and most children with ASD have associated medical and developmental conditions. While diagnosis can sometimes be made as early as 12 months of age, more obvious signs of autism may not be apparent until 24-36 months of age. In some situations, symptoms may not cause concerns until the elementary or middle school years. Accurate diagnosis of ASD and early intervention is crucial to helping a child reach his or her greatest potential.
Mercy Kids Autism Center provides a child-and-family-centered approach to ASD. Our services include diagnosis, medical and psychological care, family navigation services and treatment programs. We develop a tailor-made care plan for your child in partnership with you.
Our Autism Center services include:
ASD diagnosis and assessment – A complete assessment of your child. We make recommendations for care, treatment and additional services as needed
Ongoing care - Medical follow-up, psychological counseling, physical therapy, speech-language therapy and occupational therapy
Family navigation services
Intensive early intervention program/early start Denver model – For 18 - 60 month-olds. Led by Early Start Denver Model (ESDM)-certified speech-language pathologists, occupational therapists and board-certified behavior analysts.
Social communication groups – To promote social interaction and communication and to enhance empathy
Augmentative and alternative communication program – For children with severe communication challenges
Feeding dysfunction evaluation team – For children with eating, chewing or swallowing concerns
Pediatric nutrition/dietary services – Consultations on healthy diets and how to adapt food preferences and improve nutrition for children with ASD
On-site genetic counseling – For families who can benefit from genetic testing and to help interpret results
Services Offered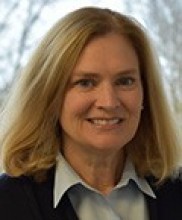 Barbara Braddock, PhD, CCC-SLP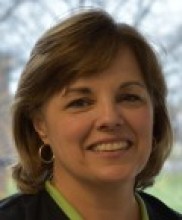 Tina Preston
Occupational Therapist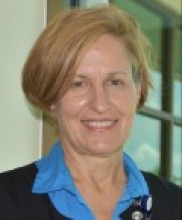 Susan Velders
Board Certified Behavior Analyst, Occupational Therapist
Resources