Services are provided by Mercy Hospital St. Louis
Learn more »
Hours of Operation:
Daytime hours: 7 a.m. - 3:30 p.m. Scheduling: 8 a.m. - 4:30 p.m. Nighttime testing hours: 7:30 p.m. - 6:30 a.m.
For general questions about Mercy Sleep Center - St. Louis, please call 314-251-6808.
To make an appointment, please call 314-251-7394.
We're located on the Mercy Hospital St. Louis campus in the Convent Building on the 2nd floor. Please review our guide to parking before your appointment.  
Sleep Studies at Mercy Sleep Lab
Sleep disruptions not only lead to daytime grogginess, they may also contribute to serious health problems. At the Mercy Sleep Lab in St. Louis, MO we hold sleep studies to help diagnose and treat sleep-related conditions in adults and children to improve sleep quality and promote good overall health.
Your doctor may recommend a visit to our Sleep Lab if you struggle with:
Falling asleep
Staying asleep
Snoring
Pauses in breathing or gasping at night
Daytime sleepiness
Other sleep disruptions
Experts on our care team include:
Adult and pediatric pulmonologists
Board-certified sleep physicians
Respiratory therapists
Registered nurses
Polysomnographers
For children who stay with us overnight, we offer pediatric rooms with a patient bed, plus special sleeping accommodations for Mom or Dad.
Adults visiting the Sleep Lab will meet with a pulmonologist for a physical exam. If further evaluation is needed, testing in our overnight facility may be recommended.
Rooms in the Sleep Lab are designed for your comfort and convenience, with full-size beds and premium mattresses. Each room is private and features an adjoining bathroom with a shower. Sleep studies are conducted seven nights a week. Daytime studies are available for night-shift workers.
Sleep Observation Rooms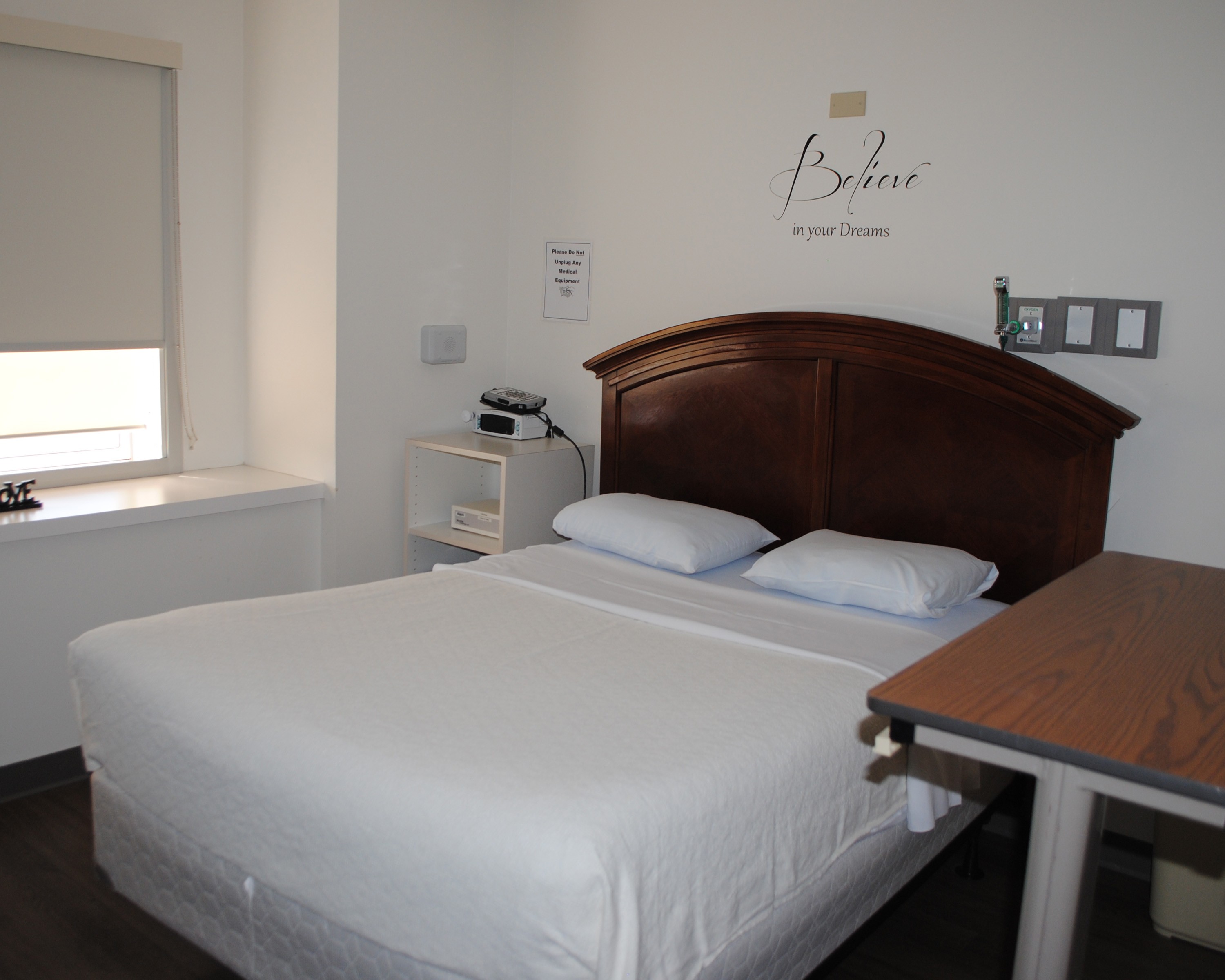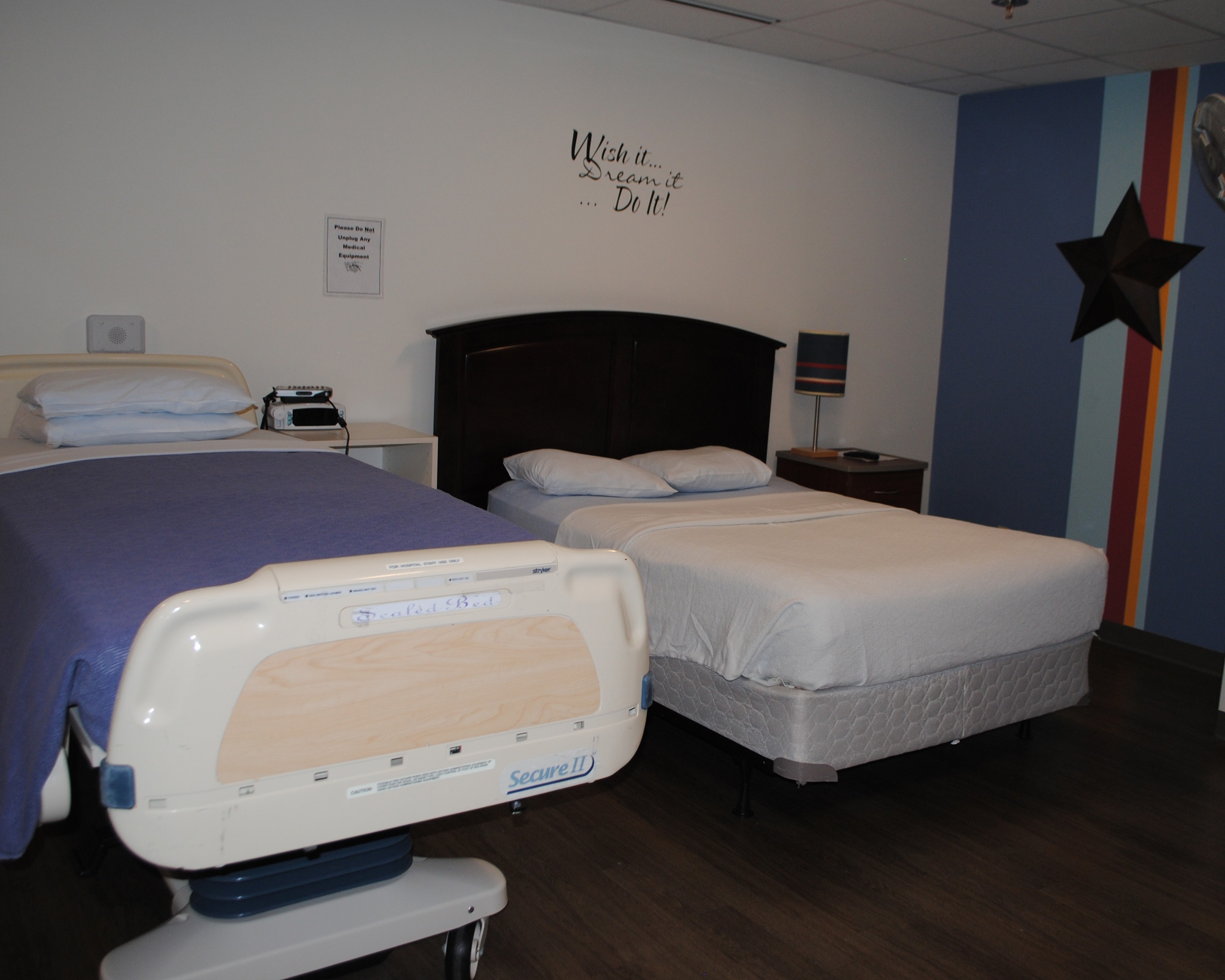 Accreditation
Services Offered